Josh Shapiro: Dueling for Democracy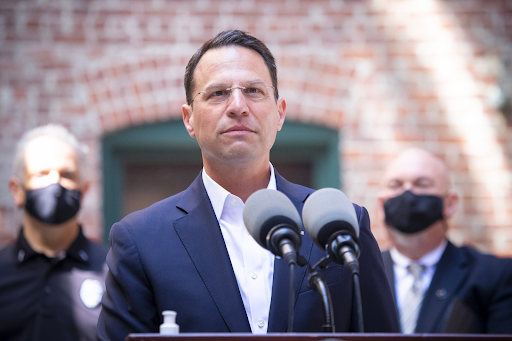 With a substantial date such as Nov. 8 just right around the corner, Pennsylvanians prepare for a procession that will determine the sanctity of rights and will challenge the current notions of democracy as we know it. The future of our state currently hangs in the balance of our most prominent candidates, Josh Shapiro (D) and Doug Mastriano (R) for the gubernatorial election. We will take a specific look into the realm of Democratic candidate Josh Shapiro and how his ideologies have the potency to enhance Pennsylvania.
Josh Shapiro has served as the state's Attorney General since 2017. Before taking up the role, he served as a member of the Pennsylvania House of Representatives from 2005 to 2012, representing the 153rd district. He has garnered support for his work in politics. He has been lauded for his cases as an attorney general dealing with loaded issues from the opioid epidemic to gun violence. One of his most notable cases includes the release of grand jury reports involving children abused by clergy members. 
Abortion

So far, Shapiro has been praised for his ambitious stances on polarizing issues plaguing the country, most prominently abortion. This year, on Jun. 24, 2022, the Supreme Court overturned Roe v. Wade with a 6-3 decision, causing a shift in the sanctity of basic human rights and leaving it up to the states to decide. Almost immediately, state officials made it painfully clear that abortion would not be an acceptable procedure and all over the country, citizens have come to the harrowing realization that the Court's decision could significantly alter other avenues of human rights. 
Shapiro has been unapologetically vocal on abortion, proclaiming, "I will always defend a woman's right to choose, free of political interference." In fact, when the decision was finalized, he issued an official statement expressing his dismay towards such a cataclysmic decision and the disquietude for individuals in more conservative states whose right to abortion is significantly in jeopardy. Across his platforms, he has emphasized a pro-choice Pennsylvania by preserving the medical procedure and being prepared to veto any bills trying to criminalize abortion if he becomes the next governor. Additionally, he has kept a close eye on how his opponent Doug Mastriano has approached abortion. He has cited many of Mastriano's tactless ideals on the subject of abortion, completely ruling out the exception of rape, incest, or preserving a pregnant person's life. 
Voting Rights

During his campaign, Shapiro has highlighted the importance of maintaining the voting rights of the people. His plans include working with both parties to expand voting rights while vetoing bills threatening to restrict the voting process such as mail-in ballots. He is even willing to work with Republican lawmakers to carry out the precanvassing of mail-in ballots in order to achieve a middle ground for the voting process. 
Often, he has cited Mastriano's attempts to decertify voting machines as an important fact to consider for choosing Pennsylvania's next governor. After all, the rights of the people should be one of the main priorities for the future of the state. This central theme of the expansion of voting rights also coincides with the protection of democracy. Saving democracy has been the essence of his campaign, with Mastriano being the antithesis of such constitutional representation. 
Inflation and Taxes

With the intensification of inflation biting at the heels of consumers, Shapiro has made it a point to promise the elimination of nuisance taxes and make it easier for Pennsylvanians to put money back in their pockets. His plan includes lowering business taxes, cutting cell phone taxes, and doubling property tax rebates to help seniors with rising costs. 
Cutting the gas tax is also a part of his plan which he plans to fix with a gas tax rebate of $250 per vehicle which ensures temporary economic relief for consumers. With property taxes, he plans to continue his rebate program to double the amount that households receive. 
A Fight for Our Future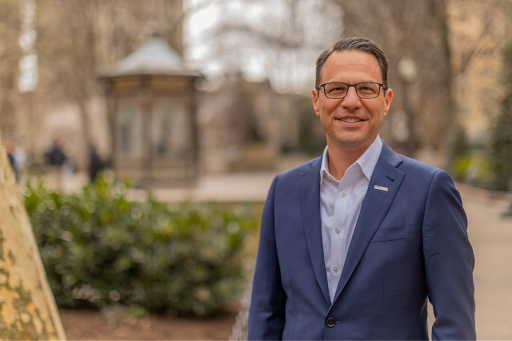 As agreeable as his politics are, Shapiro has his fair share of unpopular views that voters should be wary of. This may range from his controversial collaboration with police unions to pass police reform bills, his support of fracking (but calling for "responsible fracking" and disclosure on fracking chemicals), or his unwavering views on capital punishment. Still, for Pennsylvania, Shapiro could signal a necessary development for the state and its citizens as a harbinger for autonomy and democratic freedom. His emphatic expressions on individual constitutions and his liberal approach to relevant issues are some of the very reasons why Pennsylvanians are resonating with his campaign. 
If you're registered to vote, there is still time to head to the polls or mail your ballot. Exercise your constitutional right and be very cautious of your choices! For more information on voting, check out Liz Kameen's September article on voting and the midterms. Get out there and vote, Pennsylvanians!
Leave a Comment