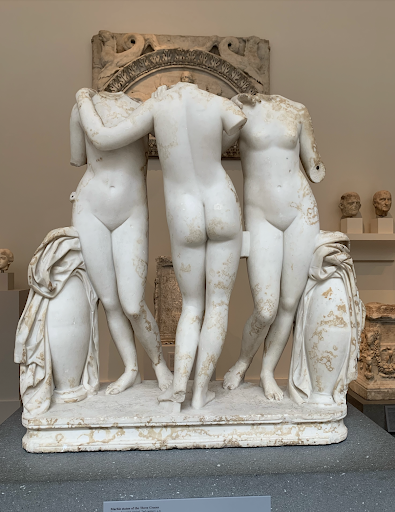 The arts at Moravian have been at the forefront of many people's minds with the destruction of Arena Theatre on the horizon and a shift towards pre-professional training. Yet, there are still initiatives at Moravian supporting the arts that many students might not be aware of, specifically, Arts on the Move. 
This program is run by Associate Professor of Theater Arts, Christopher Shorr. It reimburses students for the cost of attending arts events in the Lehigh Valley that are too expensive for Moravian students to attend.  
Why is Moravian footing the bill?  
"Art can open your eyes to seeing things in new ways," Shorr said. "It makes your world a little bigger. Because of that, we want students to experience more art … I would have loved a program like this when I was a student." 
Currently, Arts on the Move does not provide transportation or reimburse students for transportation costs. The program only assists with the price of tickets. 
There is no maximum amount of funding one event can receive, or any limit on how many times a student can utilize the program or go to the same venue. 
Students can begin the application process by finding an event they would like to attend. Some of the applicable events include local theater productions, university productions, multi-arts center activities, museums, and orchestra concerts. 
Some venues in the Lehigh Valley that fall into this category are Allentown Public Theater, Lehigh University Music Department, and ArtsQuest, among many others. 
Once they've found an event, students fill out a Google Form requesting funds to pay for the event The form asks for the student's contact information, the time, date, and location of the event, the type of event, and the cost of tickets. 
Events are approved on an individual basis. According to the web page, pop music concerts are typically not funded. The program  also do not fund blockbuster films. To get students started, there is a list of popular venues in the Lehigh Valley which can be found on the Moravian website. However, students are not limited to selecting events hosted by these venues. 
According to the Arts on the Move webpage, "The line between arts and entertainment is blurry, and judgments are made on a case-by-case basis." 

If funding applications are approved, students can buy their tickets and submit a receipt to receive a reimbursement. 
This program was created to lower barriers that would prohibit students from enjoying art during their college years. 
And there's a lot to enjoy, says Shorr."The Lehigh Valley has so much to offer in terms of arts and cultural events– concerts, plays, exhibits, films… get out there and explore!"