Jennie Stephens Says Diverse Leadership on Climate and Energy is Vital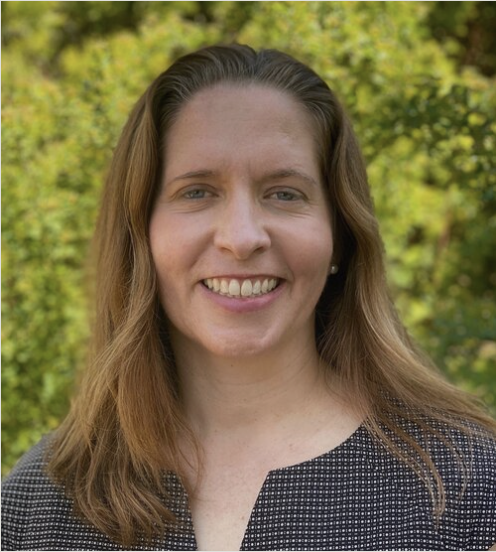 On Tuesday, March 9, Moravian College welcomed Jennie C. Stephens to host an InFocus lecture titled "Diversifying Power: Why We Need Anti-Racist, Feminist Leadership on Climate and Energy." The event was held in conjunction with International Women's Day and Women's History Month.
Stephens is the Director of the School of Public Policy and Urban Affairs and the Dean's Professor of Sustainability Science & Policy at Northeastern University in Boston, Massachusetts.
Her research focuses on integrating social justice, feminist, and anti-racist perspectives into climate and energy resilience, social and political aspects of the renewable energy transition, and reducing reliance on fossil fuels, among others. 
During the talk, Stephens discussed the chapter topics in her book, which included jobs and economic justice, the need for nutritious food for all, and clean transportation. She stressed that the climate movement needs diverse leadership so it can move away from what Stephens calls the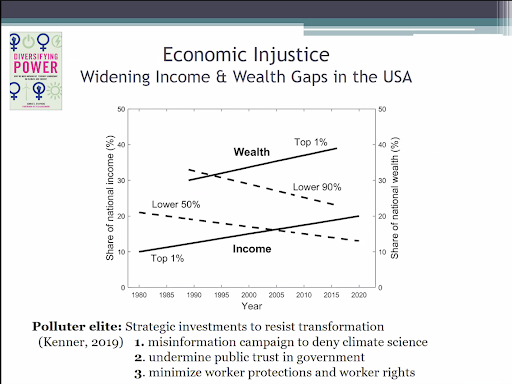 "polluter elite." These are wealthy individuals who run the oil and gas companies that are responsible for large-scale greenhouse gas emissions and so resist the transition to a post-carbon economy.
"Some people getting really rich means that other people are being taken advantage of, and it's an extractive system that we have," she said. "So the argument we have here is that this is unsustainable and we do not want to be continuing this pattern of the rich getting more and more wealthy. We need big transformative change."
Stephens also proposed that the climate crisis is a crisis in leadership. She described "climate isolationism," a term she coined, as a narrow, technocratic lens that thinks of climate as something that needs to be fixed with science and technology.
Stephens first advocates for "growing the squad." The squad is the name that is often used to refer to four congresswomen (Alexandria Osacio-Cortez, Rashida Tlaib, Ayanna Presley, and Ilhan Omar) who came on the national scene in the past 2 ½ years and changed the discourse about climate policy. They connected climate with jobs, economic justice, racial justice, criminal justice reforms, and housing.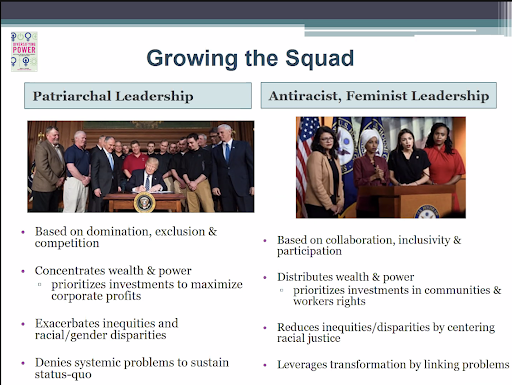 She then praised specific leaders, such as Jacqueline Patterson, director of the NAACP 's environmental and climate justice program, who are calling out the polluter elite. 
Stephens also singled out the Sunrise Movement's co-founder Varshini Prakash for connecting climate with jobs and economic justice and Robert Bullard for his groundbreaking work in environmental justice. 
Climate concerns intersect with those of clean transportation, she said, acknowledging the work in that area by "Squad" member Ayanna Presley, but also noting that mobility is a big part of equity. Free public transit is an important idea that can lead to transformative change, especially in terms of jobs, she said. 
Stephens ended her talk with a call to action, encouraging the Moravian audience to advocate big transformational change to advance the climate agenda.
That includes talking about racism and sexism, as well as prioritizing diversity, equity, and inclusion. People need to understand that we all have a role in changing the system, she said.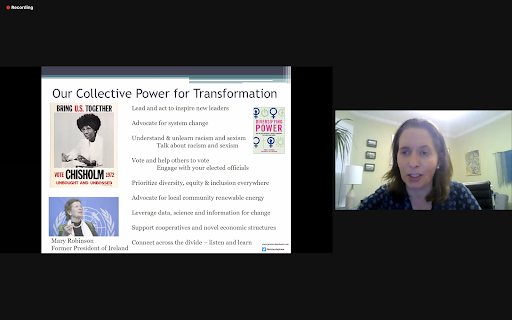 Stephens then evoked Shirley Chisholm, the first Black woman to run for president in 1972. "In some ways, we have come a long way since 1972," she said. "[But] in other ways we really haven't come as far as many people would have hoped at that time in terms of the distribution of our politics, who has a voice, who is controlling the narratives, and who is coming up with the policies."
When asked to comment on the event, Emilee Engler, a senior chemistry major, said, "I thought that she spoke very well — going into the lecture I had not read her book or looked into any of her material, but through the way that she summarized her findings and work, her lecture made me realize the importance of diversity in the conversation around the climate issue and how so many issues factor into the broader picture. She focused mostly on minority group voices, which gave me hope for the emerging youth coming into these leadership positions!"
Anna Litofsky, a junior graphic design and English major, thought it was so important how Stephens highlighted the connection between environmental problems and social justice. "It's marginalized people who suffer the most from our failure to counteract the climate crisis, so we must see the issues as inseparable," she said.
If you would like to learn more about the topic, you can read Stephens' book called "Diversifying Power: Why We Need Anti-Racist, Feminist Leadership on Climate and Energy." All of the author proceeds go to NAACP's environmental and climate justice program.
Leave a Comment