The Songs That Got Me Through The COVID-19 Pandemic
The vaccination process is currently underway and we are finally starting to see the light at the end of the tunnel. That tunnel was long, dark, and named COVID-19.
As we navigated this new world of isolation, Zoom calls, mental health problems, and staggering death tolls, many of us turned to the things that comfort us the most in hopes of finding solace during these stressful times. For me and countless others, music provided that solace.
Despite how terrible the past year has been for many of us, 2020 has been my absolute favorite year for music. With so many quality releases, music remained a large part of my lockdown experience. I'm honestly not sure what I would have done without the new music that gave me some much needed escapism.
Thus, in appreciation of the dedicated artists and bands that made the pandemic a bit more bearable, I've compiled a list of some of the songs that released during the pandemic that helped me through it all. This isn't a favorites list. Instead, it's an overview of my most essential songs from lockdown.
I've had to show great restraint in keeping this list concise, so don't be upset if I'm missing your favorite release. At the end of this article, I've provided a Spotify playlist containing every song I've chosen for this list.
Dua Lipa – Levitating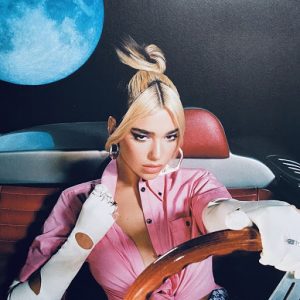 Pure pop perfection from the moment it starts, "Levitating" comes from Dua Lipa's impeccable throwback pop album Future Nostalgia. This song in particular was my feel-good anthem of 2020. Dua Lipa's vocal performance on this track is so infectious that you can't help but sing along. The production is grand, crisp, and exciting. Each section leads into the next effortlessly. This track will leave anyone who comes within earshot of it itching to get up and dance. I could have included a number of other songs from this album on this list, but "Levitating" always gives me that boost of serotonin that I just can't resist coming back to. It nearly made me forget the pandemic existed. This album is a must listen and one of the best pop albums I've ever heard.
Tame Impala – On Track
Mastermind Kevin Parker delivered another helping of masterfully produced and mixed psychedelic pop/rock songs on The Slow Rush. One song in particular, "On Track", immediately stood out to me. It is easily the most optimistic track on the album and has continued to be one of the most therapeutic songs I've ever listened to. Lyrically, it's about being content in the present moment and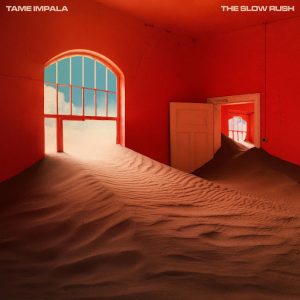 realizing that whatever one chooses to do next, they have their whole life ahead of them to accomplish it. "Strictly speaking, I'm still on track" has been a lyric that has hit me really hard because I often struggle with my own life decisions and indecisiveness. I'm constantly worrying about the future and second guessing myself. "On Track" is that warm hug that says everything will be okay. This warm feeling is reinforced with hopeful piano riffs, steady and crisp drum production, and reverb-drenched guitars that make for a listening experience that leaves a smile on my face every single time I hear it.
Joywave – Obsession
"Obsession" is a driving, electronic rock banger that discusses the narrator's desire to find some sort of distraction from the outside world. Sound familiar? Not only is this song in particular all too relatable, but the entire album by extension seemed to tackle so much of my own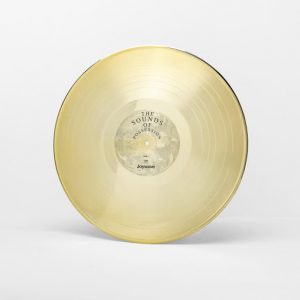 internal struggles during the pandemic. The guitar riffs are sharp and singer Daniel Armbruster's vocals are performed perfectly for a deliriously fun track. If you like this song, you should definitely check out the full-length album Possession. The music video is also a masterpiece.
Megan Thee Stallion – Savage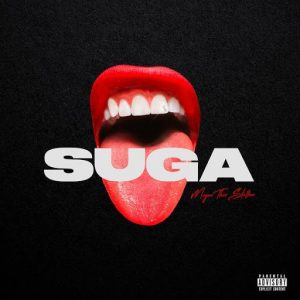 "Savage" not only cemented Megan Thee Stallion as one of my favorite new rap acts, but also garnered her immense popularity – and for good reason! Megan's flow and delivery is ruthless on almost every song and her personality is bright to boot. This track in particular has an airtight hook that is sure to get stuck in your head. The beat is fresh and the dissonant piano riff that compliments it is hip-hop greatness. This was the track that I put on whenever I wanted to get a boost of self-esteem or feel like a bad*ss while I vibe. It hits just as hard as it did when it came out.
The Weeknd – Blinding Lights
How could I not include the biggest hit of the entire year? From the brilliant mind of Abel Tesfaye comes this adrenaline-pumping 80's smash that left listeners singing loudly along to "ooh, I'm blinded by the lights/No, I can't sleep u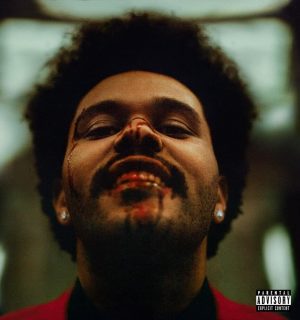 ntil I feel your touch" for months on end (myself included). Although the song wears its influences on its sleeve, particularly a-ha's "Take On Me", the song achieves this mix of freshness and nostalgia in an artful manner. It's an anthem for loneliness and a desire for love, really hitting at the feelings of isolation myself and everyone around the world felt at the peak of lockdown. "Blinding Lights" is fun, cinematic, and, frankly, a flawless pop song.
The Strokes – At The Door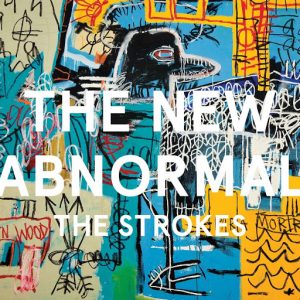 Speaking of feelings of isolation, "At The Door" is a track that leaves listeners feeling like they're floating out to space. With its hypnotic and spacious synths, gorgeous vocals from Julian Casablancas, and evolving song structure, it's one of the most unique and jaw-dropping musical experiences I've had in a long time. This song is quite a left-turn in The Strokes' discography, but it works in so many ways. It's fairly simple on its own, but that's what makes it so effective. This was one of those songs that sent me to an entirely different planet momentarily for those moments when I got sick of Earth. It's quite the heartbreaking song lyrically speaking, so be prepared for that going into it.
AWOLNATION – I'm A Wreck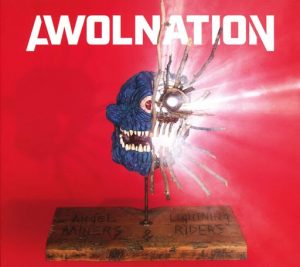 The stunning closer to AWOLNATION's Angel Miners & The Lightning Riders, "I'm A Wreck" is a rock epic split up into three distinct sections. The first is this grand, slow-burning, and atmospheric guitar-driven sing along moment that offers a brief moment of bliss as singer Aaron Bruno comes to terms with the fact that he is, indeed, sometimes a wreck. Then, the tension builds as a fierce, sharp string section comes in and emotions start ramping up. The song then culminates in an explosion that I guarantee you will not see coming. You simply have to hear it for yourself. For me, this song represents bottling up your emotions and the inevitable release that follows, a cycle that I repeated throughout the pandemic. "I'm A Wreck" never fails to take my breath away.
Mac Miller – Good News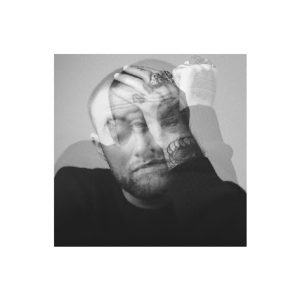 "Good News" was the first posthumous release from Mac Miller and it hit like a punch to the gut when it dropped. It still does many months later. It's an extremely personal and honest dissection of Miller's mental health struggles that, while unique to him, have a great degree of relatability to listeners. The plucky guitar strings, marimba melodies, and soft rock drums establish a lowkey and melancholic tone that somehow still feels hopeful. Miller's vocal delivery feels so raw and emotional to the point where it feels like he's singing this song directly to you from some sort of afterlife. A truly touching piece of music. 
Twenty One Pilots – Shy Away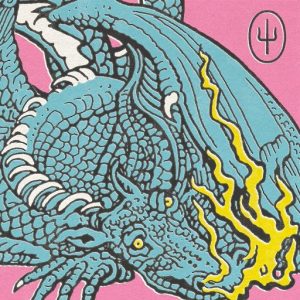 You may have expected the duo's uplifting quarantine hit "Level of Concern", which was written in direct response to the pandemic, to appear on this list. Instead, I've chosen their newest single "Shy Away" for a few reasons. For one, I think it's a better song. The songwriting is as simple as "Level of Concern" but even sharper. As for which song helped me the most, I'd have to go with "Shy Away". It came out at a time when I was at a very low point and I'm very thankful that it did. It's every bit as hopeful and happy as "Level of Concern" and then some. The track is fun, fast, dangerously catchy, and has a great final chorus with screaming background vocals. Most importantly, it marked the triumphant return of my favorite band in an exciting way.
Run The Jewels – walking in the snow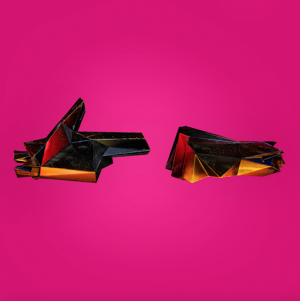 Run The Jewels deserved way more attention than they got this past year. RTJ4 was a triumph of a rap album and provided enough social commentary to teach a college course. "Walking in the snow" not only has the duo's signature back and forth delivery with impeccable flow and tone, but the song has a killer beat and chorus. Most importantly, it's a candid look at systemic racism and desensitization in the news. Killer Mike delivers one of the most important verses of the year on this song. You simply must listen to it even if you aren't a fan of rap music.
Billie Eilish – my future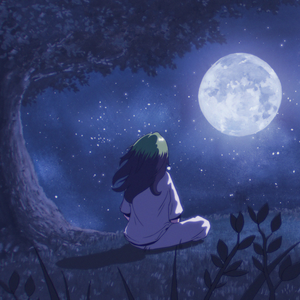 One of the most exciting and unique new artists of the past couple of years, Billie Eilish stunned listeners with "my future," a jazzy and beautifully performed lo-fi banger that will throw your preconceived notions about the singer out of the window. It's one of Eilish's most lush and gorgeous songs (in part thanks to Finneas, her brother and producer) and has a great message about being in love with one's future. This song only makes me more excited to see where Eilish goes with her sound next. It also gave me moments of serenity and calmness about what's to come in the middle of the pandemic. She's truly a wild card and I have immense respect for her and her music.
Rina Sawayama – Bad Friend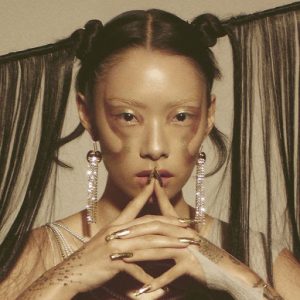 Speaking of exciting and unique, Rina Sawayama remains criminally underrated as an alternative pop artist. Her debut album SAWAYAMA dropped last year and was an innovative and satisfying listen. I highly recommend it. "Bad Friend" is the anthemic, melancholy pop smash hit that stuck with me the most. It's a song about not always being there for your friends and the inevitable "falling out" that happens in many friendships. It's something that many of us experienced during the pandemic, especially in its loneliest moments. The song is relatable in the most painful ways. The chorus is massive and sung with layered vocals with a vocoder effect that works tremendously well. There's something quite satisfying about singing out loud about how bad of a friend we tend to be. It feels like I'm admitting something I never realized about myself.
Joji – Daylight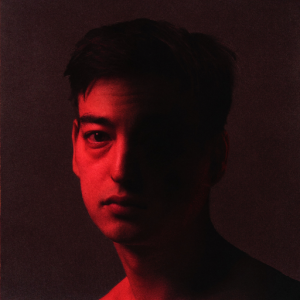 Joji really evolved as an artist and showed the world what he was capable of on Nectar. "Daylight" is proof of that. It has one of his best vocal performances and choruses to date. The hook is memorable and fun to sing along to while Diplo's production on the track is very cinematic and punchy. Everything from the baseline to the synths to the guitars works so well together to create this immaculate soundscape. It's very charming with its positive and summery vibe. Lyrically, it's about not letting past decisions and relationships trip you up. It's a euphoric listen from start to finish. I only wish it was longer. 
The Neighbourhood – Cherry Flavoured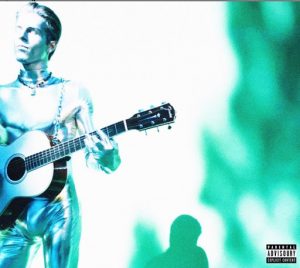 "Cherry Flavoured" is a great representation of The Neighbourhood's sound. It's dreamy, lowkey, guitar-driven, and extremely smooth in its presentation. This track has the band's signature quirky songwriting as Jesse Rutherford sings about "sweet and sour motivation" and "cherry-flavored conversations" and how they are what have him hanging on. It's reminiscent of the occasional facetime and discord calls I had with my friends and my boyfriend that kept me sane throughout the pandemic. Similar to "my future", this song gave me the much needed calmness I craved at certain moments.
I DON'T KNOW HOW BUT THEY FOUND ME – Leave Me Alone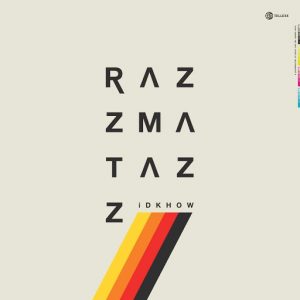 While it isn't inherently about quarantine, "Leave Me Alone" became one of my favorite quarantine hits. Lyrically, it's about exactly what the title says. I used it as a way to vent against those that refused to wear masks or give me personal space when I was in public spaces. Frontman Dallon Weekes's angelic and perfectly harmonized vocals soar on the chorus as he sings the titular phrase. It's simply a fun, alternative rock song through and through, complete with the band's signature throwback sound coupled with plenty of electronics. 
Nothing But Thieves – Is Everybody Going Crazy?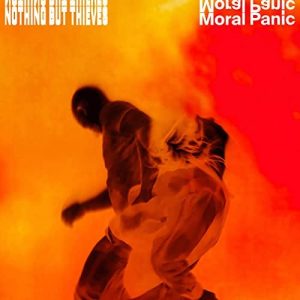 You can read my full thoughts on this track for this album's review here. To sum it up, I love this song. It was my most streamed song of last year from one of my favorite bands and was the lead single to the excellent Moral Panic. The timing could not have been better with a track like this given it's lyrical content regarding a disconnect with society.
Bring Me The Horizon W/YUNGBLUD – Obey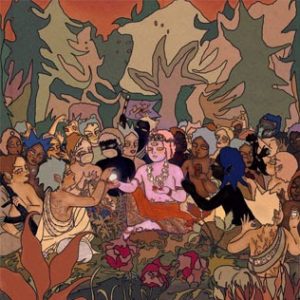 Both Bring Me The Horizon and YUNGBLUD had an excellent year. Bring Me The Horizon released my favorite EP of the year with POST HUMAN: SURVIVAL HORROR and YUNGBLUD released an album that, to this day, makes me dance and cry at the same time, Weird! You get the strengths of both vocalists with the punch of Bring Me The Horizon's instrumentals in this legendary collaboration that left me headbanging for weeks. Lyrically, it's about compliance in an unjust government. We saw plenty of injustice over the last year which resulted in the rise of the biggest civil rights movement this country has ever seen with Black Lives Matter. As with most of the band's work, you'll find sick guitar riffs and a heavy breakdown on this amazing track.
Lil Nas X – (MONTERO) Call Me By Your Name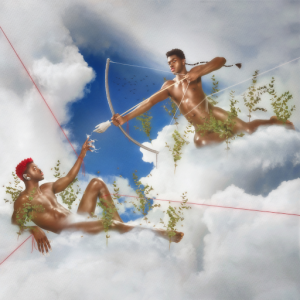 Lil Nas X's heavily anticipated lead single to MONTERO did not disappoint. The melodies in this song are some of the best and catchiest I've heard all year, his vocals sound great, the production and beat go hard (especially the plucky acoustic guitar work), and the lyrics are unapologetically gay. Not only is this a great step forward for queer minority representation, but Lil Nas also started a dialogue about how inherintly homophobic society and some aspects of religion can be. It's the gay anthem that mainstream media needed but didn't deserve and it's been on constant repeat for me since it dropped. 
Harry Styles – Watermelon Sugar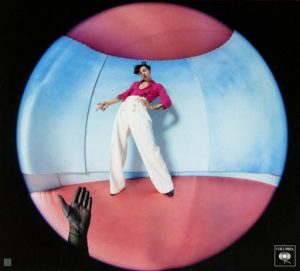 To end this list off we have Harry Styles's summer jam that took the world by storm. The song speaks for itself. The track presents a sonic palate that fits right inline with a hot summer day with its driving electric guitars and a jazzy horn section to accompany it. The bass guitar riffs are also a marvel on their own. Lyrically, it's a sexual song that uses fruit as a metaphor. Let's face it, a lot of us really craved physical interaction this past quarantine, making the song's message hit home even harder. It's just as fun listening to it now as I did when I was sitting at home all day in the summer. 
Thank you for checking out my list of essential quarantine songs! Feel free to leave a comment letting me know what songs helped you get through the pandemic and I'll try to respond to them.
Click here for the Spotify playlist.
View Comments (3)