SCOTUS Protects Abortion Pill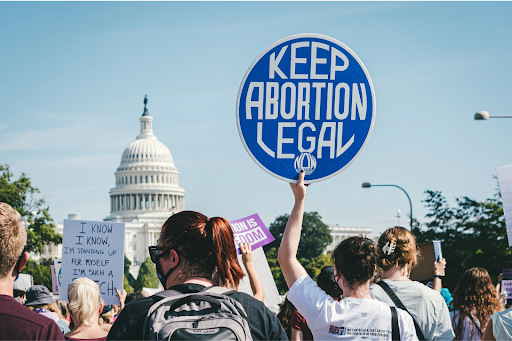 On Friday, April 21, the Supreme Court of the United States protected access to and rejected restrictions of mifepristone, widely known as an abortion pill. The order was unsigned, meaning an opinion was not issued. The Supreme Court subsequently froze lower-court decisions that placed restrictions on the medication. 
Mifepristone is part of a two-drug regimen used by more than 5 million women for more than half of abortions in the U.S. It was approved by the FDA over 20 years ago and was placed under a category that adds additional restrictions and evaluations, such as requiring women to be assessed for risk of an ectopic pregnancy among other tests. 

This decision comes on the heels of the Supreme Court's earlier decision to overturn Roe v. Wade, which protected a woman's right to an abortion nationwide. This decision resulted in multiple states placing bans and restrictions on access to abortion. 

Justices Clarence Thomas and Samuel Alito openly dissented from the ruling. The decisions of the other justices is unclear; the public only knows that five of the nine justices voted to protect the medication. 
Appeals to the protection will continue to play out. The Fifth Circuit Court of Appeals has an expedited brief schedule and will have a hearing on May 17. A decision will be issued sometime after, but there is currently no deadline for the Fifth Circuit to rule.

On April 10, PA Governor Josh Shapiro launched a website for reproductive healthcare resources. He has also reminded residents of their right to medicated abortions using mifepristone in the Commonwealth. Shapiro made it clear that non-residents may also utilize the resources available. 
This new webpage provides information about medicated and in-clinic procedure abortions. There is a "Find a Provider'" tab that has a map to help users locate local providers, a "Make a Plan" tab that provides assistance for women obtaining abortions, and a "How to Pay" tab that connects users with financial support. 
The Moravian University Health Center website provides a link to Planned Parenthood for students seeking emergency contraception. They also have other resources for women's health that students can utilize. 
The Supreme Court's decision maintains protection of  a woman's right to obtain an abortion, including Moravian students who may view this as an option. The PA governor will keep protecting PA residents rights and the Moravian Health Center continues to supply resources for students that need them.
Leave a Comment