Club Spotlight: Habitat for Humanity
What is your club about?
Habitat for Humanity is a national and global organization where the mission is to provide everyone with a decent place to live. Our campus chapter currently attends different alternative Spring Break trips as well as giving back to our Lehigh affiliate by doing different on-campus builds, fundraisers, and attending the Restore, which is associated with Habitat for Humanity. 
When was your club established? 
Habitat for Humanity was founded in 1976. 
Who are your current leaders?
Pearl Rudy – President 
Bryanna Banes – Vice President
Jarod Frekot- Treasurer
Josh Osowiecki  – Secretary 
Gabbie Scherff and Audrey Janosko- PR and Fundraising 
Gillian Sharkey – Advisor 
When does your club meet?
Wednesdays at 6 p.m. Emails are sent out regarding the meeting location.

What is the most popular activity that the campus knows you for?
Homecoming build every October 
What are the biggest challenges that your club faces?
Having a consistent group of club members and having enough events throughout the semester aside from the Spring Break trips. 
If you could pair up with another club for an event or project, who would it be?
We would pair up with Gamma Sigma Sigma, the national service sorority on campus!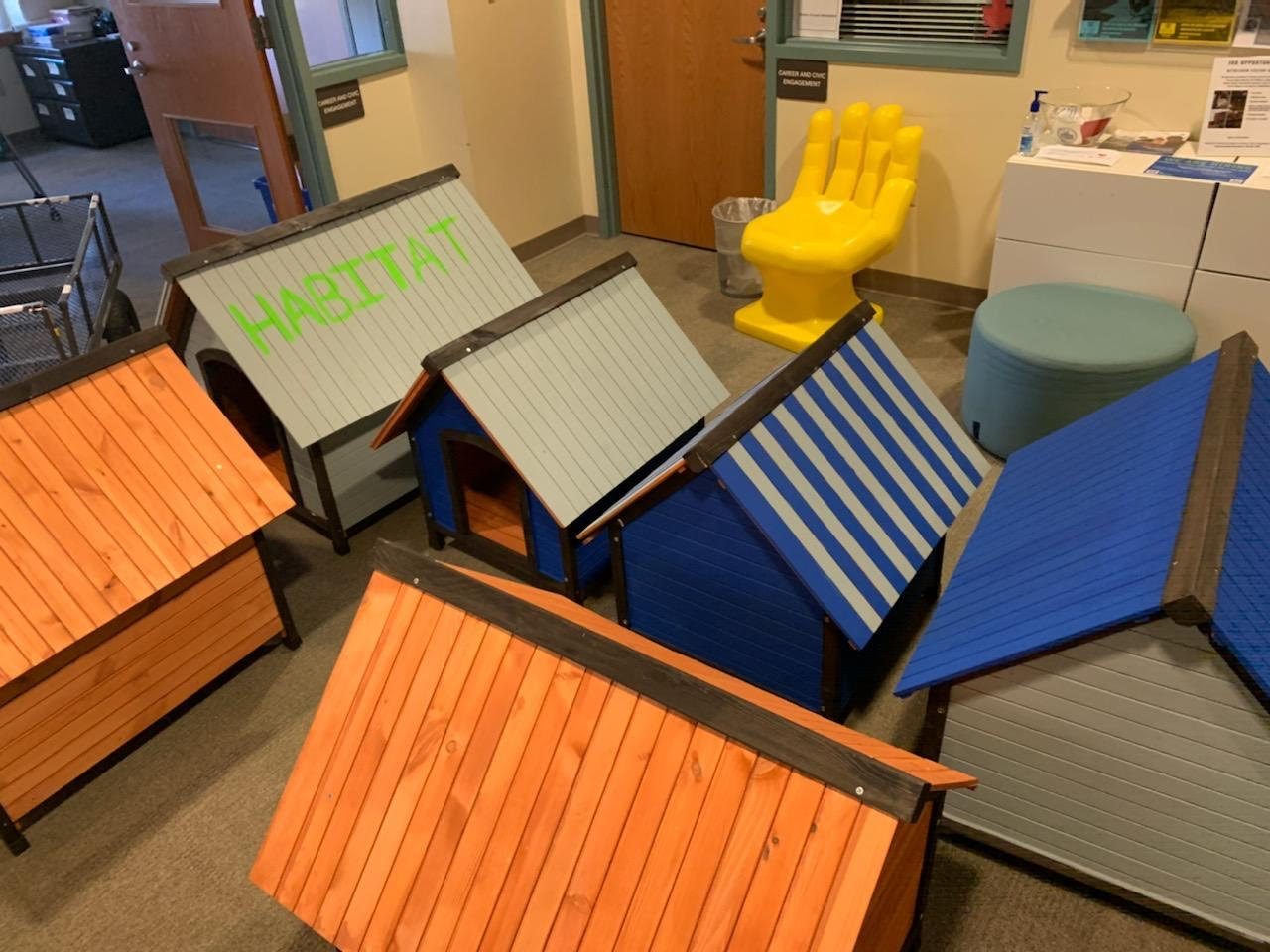 What is the latest project that your club is excited about?
We are excited about our Spring Break trips that are coming up in March and the ability to give back and learn about Habitat nationally.  
If you had an unlimited budget, what dream project would your club put it towards?
We would probably do an additional number of builds on campus and/or have a large event to bring together our Habitat club members and families that are receiving and working for houses from Habitat for Humanity Lehigh. 
 What is your favorite part of being involved in Habitat? 
I love being involved with my community and being able to give back. I also love the friendships and memories that I have built with people who have the same drive and motivation to help others.
-Questions answered by Pearl Rudy
Leave a Comment