Professor Spotlight: Dr. Beth Gotwals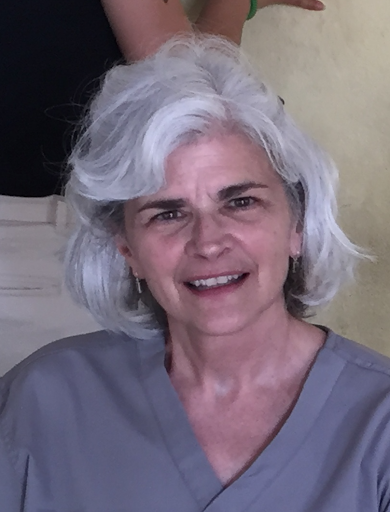 Dr. Beth Gotwals is an associate professor of nursing at Moravian University. She spent years as a professional medical/surgical nurse at Lehigh Valley Hospital Center in Allentown. She then moved to community-based nursing as a Home Care RN for a home care agency associated with a hospital in Quakertown. This work led her to nursing for a hospice program in Sellersville. She then returned to her previous home to start and manage a Medicare-certified hospice program. 
Gotwals has also created a partnership with a faith-based NGO providing nursing students, faculty alumni, and members of the local Upsilon Alpha chapter of Sigma Theta Tau International to areas in Honduras, Central America. She teaches the capstone nurse educator course for the MSN program and leads the community health nursing courses at Moravian University.
Gotwals earned a B.S.N. from Bloomsburg University, an M.S.N. from Allentown College of St. Francis de Sales, and a Ph.D. from Widener University
What inspired you to go into your field of study? 
I was inspired to become a nurse by an aunt and neighbor that were nurses.  
What research are you currently working on? 
I am part of an interdisciplinary group of faculty and staff here on campus that received TLC summer grant funding.  Our grant is associated with The Community Action Poverty Simulation (CAPS), an established academic activity that has spanned a number of disciplines, such as economics, nursing, and public health. CAPS is a large group learning experience where students are placed into a variety of family units  and navigate a simulated month of life in poverty within a 2-hour timeframe. We are enhancing the pre-brief and debrief, as well as adding standardized patients to take on some of the roles in the simulation. We plan on evaluating the outcomes based on the enhancements. 
What do you think is the most recent important development in your field of study?  
As a community health nurse, I have seen many developments related to the pandemic and the lived experience for local to global citizens.
What job would you have if you couldn't be a professor, regardless of salary and job outcome? Why? 
I am a real animal lover and initially wanted to be a veterinarian.
What do you know now that you wished you knew when you were in college? 
I now understand what a privilege it is to have been afforded the education journey that is my life.
What is your biggest student pet peeve? 
I don't really have a pet peeve, but I would say make sure to stop in during office hours, get to know your professors, and allow them to get to know you.
What was the last show that you binge-watched or the last good book that you read? 
One of my favorites each year is "Call the Midwife." One of my all-time favorite works of fiction was "Cutting for Stone" by Abraham Verghese.
What is something interesting about you that most people don't know?  
I enjoy knitting socks.
What animal do you feel you identify with? Why?
The dog, probably because I've had one as a pet as a child and always had one or two in my home as an adult.  I love their joyous and unconditional love!
What is one health-related message that you think the world should hear at this moment?  
Practice unconditional kindness and compassion.
Leave a Comment