Club Spotlight: Greyhound Radio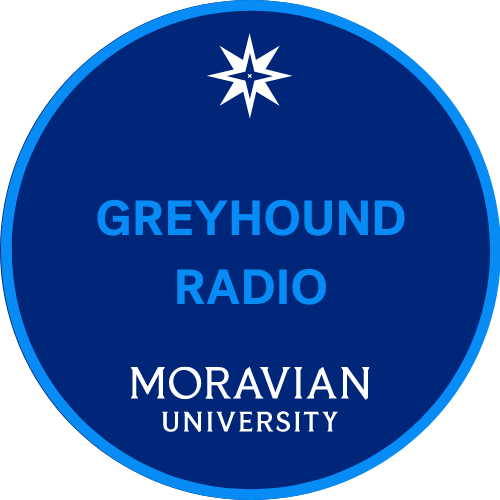 What is your club about?
Greyhound Radio, formerly MoCo Radio, is a club where students can broadcast their favorite music or host a show. In the past, we have had clubs, friends, and even alumni host shows. We are hoping to incorporate making playlists and hosting club hangouts and meetings this semester!
Who are your current leaders?
Catherine Gandolfo is the Executive Director, Graeme Olson is the Station Manager, Abagail Brisson is the Treasurer, and Avery Saladino is Secretary. Our advisor is Dr. Joel Nathan Rosen. 
When does your club meet?
Our club meets two times a month on Tuesdays at 5:30pm. We just had our first meeting of the semester on the 22nd of February!  
What is the most popular activity that the campus knows you for?
Probably hosting shows including ones by our exec board such as "The Graeme and Avery Show" which is hosted by our club Secretary and Station Manager. 
What are the biggest challenges that your club faces?
The biggest challenge is probably just having listeners to listen to students' shows. Most of the time it is family or close friends, but it would be awesome if we had more students tune in. 
If you could pair up with another club for an event or project, who would it be?
Speaking with other members, it would be very cool to pair up with different music ensembles to have a music festival on campus.
What is the latest project that our club is excited about?
We are excited to start fixing up the radio room for this new semester. The executive board has made a custom mural sticker that we are planning on buying to put up on the newly painted walls and we would also like to make some clean, organized spaces to have our radio room all put together. 
If you had an unlimited budget, what dreamproject would your club put it towards?
I would love to have a frequency for our station. I think it would be great publicity for the University and a real outlet for students to have fun and gain experiences. 
What is your favorite aspect of the club?
My favorite aspect of the club is that people have an outlet. They can be creative and explore different genres of music. 
Leave a Comment