Moravian Program Puts Students on Fast Track to Law School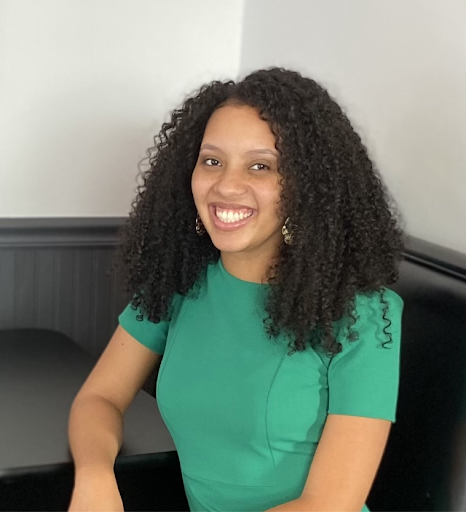 While Moravian University's Pre-Law Program has existed for decades, it has evolved and grown over the years. 
The program currently consists of the Pre-Law Society and the Phi Alpha Delta Pre-Law Fraternity, both of which serve as outlets where students interested in attending law school or pursuing legal careers can come together and exchange resources.
"The Pre-Law Program, unlike any other program, actually does not have any required courses," said Dr. Heikki Lempa, director of the Pre-Law Program. "It is simply the framework for those students interested in law to find each other and have a sort of guidance on how to proceed with their application to law schools. People meet with me and I give advice."
Another unique and fairly recent venture of the program is its 3+3 partnerships with both Widener University Law and Rutgers Law School (Camden). 
Through these partnerships, students have the opportunity to condense their studies at Moravian into three years instead of four, to apply to law school during their junior year (after having completed their course requirements and taken the LSAT), and to begin law school at Widener or Rutgers a year earlier than is typical.
Students have to apply for admission to the program, said Lempa. "The program is geared towards prospective students because you have to very carefully do the individual planning of your courses. You need the support from your departmental advisor to craft your studies so you can finish the classes required for your major by the end of your third year." 
As for why Moravian has chosen to partner specifically with Widener and Rutgers, Lempa said, "We have a very long history of working together." These law schools have also been popular with Moravian students.  
A unique feature of Moravian Pre-Law's 3+3 partnership is that it is well-suited for a wide variety of majors, including history, English, economics, sociology, and political science. Students in music or the sciences may find it more difficult to do, however, given the large number of courses required by their majors. 
Although the 3+3 partnerships are amazing opportunities at the disposal of Moravian students who are interested in law, they are not a path commonly taken. 
Fewer than 10 students in total have enrolled, which Lempa attributes mostly to the newness of the program and to incoming students not knowing it exists. "Often it happens that students get to know about these programs a little too late, when they are already at Moravian," he said. "If you are a second-year student it might be quite difficult to adjust your courses so that you can meet these deadlines."
One of these students who first heard about the 3+3 program at the end of her second year at Moravian is Gabriella Greenhoward, '21, who is now in her second year at Rutgers Law School. She agrees that making the adjustment was a challenge. 
"In addition to completing my English major requirements in three years, I also had to complete the law school application process," Greenhoward said. "Because I found out about the program when I was two years in, I had to take a lot of my major classes in conjunction. In addition, I was preparing to sit for my LSAT, creating packets for my professors who agreed to write recommendation letters on my behalf, working on my application and essay, and working about 30 hours a week."
When Greenhoward began at Rutgers in the fall of 2020, she was technically still a member of the 2021 class of Moravian University. When asked if she feels as though she lost anything by not having a senior year at Moravian, Greenhoward said, "Quite honestly, no. I spent a short amount of time wondering if it would be the right move for me to forego my last year of undergrad. Now, being a 22-year-old second-year law student, there is no doubt in my mind that I made the right choice. Continuing your education can be challenging. Having an opportunity to get a B.A. and J.D. in six years instead of seven is life-changing. Sometimes when I try and think about it, I cannot imagine being a 1L [first-year law student] right now." 
Greenhoward also mentioned the benefit of cutting out a whole year of undergraduate college loans. She anticipates graduating from Rutgers in 2023 and going on to pursue a legal career in labor and employment law, energy law, or one of the many other fields that pique her interest.
As for the future of the Pre-Law Program, and specifically the 3+3 partnership, Lempa said he plans to expand and better advertise the program to prospective law students, to show them that Moravian has both the connections and opportunities to get them into prestigious law schools. 
He notes that the Pre-Law Program currently lacks an LSAT prep course, which he is working on implementing for this coming fall, as he is certain that offering this course would attract more students to the program.
For questions regarding Moravian University's Pre-Law Program, contact Dr. Heikki Lempa at [email protected]. For more information on Moravian's 3+3 partnership with Rutgers Law School, contact Rutgers Law School (Camden) Admissions Officer, Amy Timko, at [email protected]. For more information on Moravian's 3+3 partnership with Widener Delaware Law School, contact Director of Recruitment and Diversity Enrollment Initiatives, Eric Kniskern, at [email protected].
NOTE: On Monday, March 21, at 6:30 in the UBC Room, a panel of Moravian law alumni will share their advice on how to prepare for law school. Anyone interested in law careers is welcome to attend.
Leave a Comment