3/18 USG Update: New Hygiene Initiative
This week, USG introduced a new hygiene initiative in an attempt to better meet the needs of the Moravian student body. With the help of the University's own Spectrum club and the American Association of University Women (AAUW) Student Affiliate Group, this initiative hopes to maintain a reliable level of personal hygiene products across buildings on campus. USG supplied The Comenian with the following table that outlines the initiative: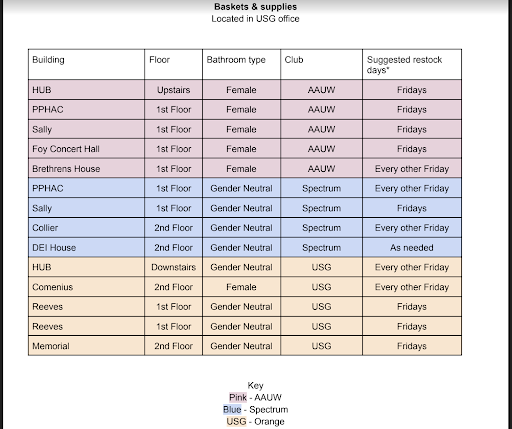 Liliana Brockway, a member of operations and outreach for USG, is available via email for questions regarding the new policy at [email protected]. 
*suggested restock days subject to change based on use
Leave a Comment