Senior Reflection: Dominic Trabosci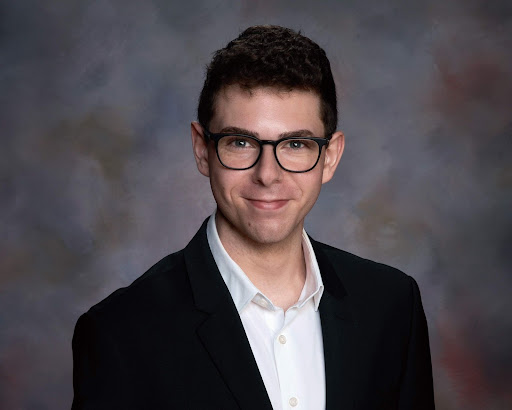 I think a lot of people tend to feel like they don't belong when they first get to college and I certainly felt the same way. I was afraid I wasn't going to be smart enough for my classes or that I wouldn't make any friends. 
I also wasn't exactly sure what I wanted to do with my life (I still don't but I at least have a much clearer idea now), and so I felt like I was working towards a goal that wasn't defined. 
But there were two things that alleviated a lot of these fears: music and a newfound sense of trust in myself.
My first few days on campus were spent at band camp with the Greyhound Marching Band, specifically the drumline. This program is the main reason I have most of the amazing friends I have now. Through this ensemble, I was introduced to some of the most quality people I've ever met in my life and it immediately quelled most of my fears about not fitting in. The marching band forced me to spend large amounts of time with like-minded people and created a sense of camraderie like nothing else. To think that I almost didn't participate in band because I hadn't liked it in middle school makes me scared of what college might have looked like to me without it.
To anyone reading this who isn't involved at their school or in a club that they enjoy, do yourself a favor and get involved. It's scary at first, but once you start exploring the things you already like or are interested in, the rest will come easily. Hell, you could even create your own club. I'm happy to say I got to do that with a group of friends as well in the form of the Kubb Team.
And then there was Lil Greyhound – my pet project that took on a life of its own. I'm still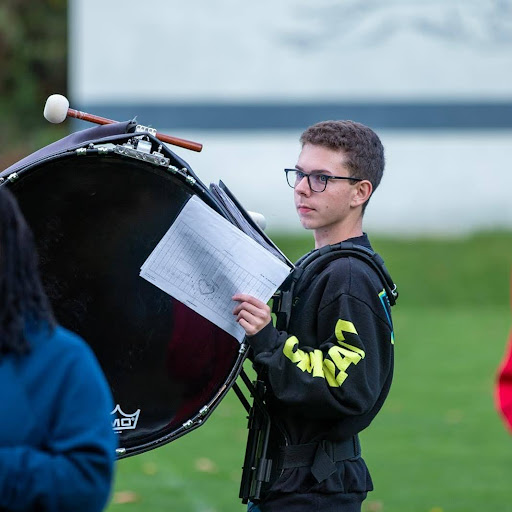 not sure how it got as big as it did, but Lil Greyhound allowed me to live out my fantasy of being a somewhat established artist to the point where I performed multiple times to pretty sizeable crowds on campus. 
I wanted Lil Greyhound to be something that people could relate to. An artist that could make you laugh and dance. Music that can unite our small campus community. From my perspective, I believe I achieved this goal. 
It means so much that people loved it as much as I did, especially since I did virtually all of it by myself. Although I won't be singing about Moravian anymore, I want to keep making music under the alias.
The love for Lil Greyhound made me a more confident person and it was then that I started feeling like I belonged on campus.
To that point: Do what you want and do it on your own terms. No one can take away your creativity, so harness it and share it with the world instead of keeping it inside even if it seems silly.
The Comenian is one club I wish I had joined sooner. The paper has given me great opportunities to share and practice my writing, build out my resume, and add something impactful to the college on a regular basis. I was hesitant to join at first in fear that I wouldn't be able to handle it, but the club allowed me to write on my own schedule and about what I wanted to. I'm really proud of everything myself and the team have accomplished over the past few years and my profile on our website has become a go-to place for me to show off my writing samples. 
It was around the time when I started writing for The Comenian that I began trusting myself. I started believing in my ability to write, to make music, to be a critical thinker, to be a more mindful citizen, and to spread love. I saw changes in myself as a result of my education that made me a more informed person. My skills as a writer got sharper and sharper over the past four years and I can truly say I've come a long way. I even hear it in the way I talk – I'm a much better speaker now.
The pandemic challenged us all and made us take for granted our social lives and our personal health, but we're coming out the other side stronger and, hopefully, more compassionate and prepared. Online learning was one of the most frustrating and mentally taxing parts of my college years, and so I hope people have learned some valuable lessons in public safety as a result of Covid.
Through the highs and the lows, my time at Moravian University has been truly unforgettable and I know I'll cherish these years forever. I'm not quite sure how to end this, so I guess I'll just say GOODBYE.
View Comments (2)