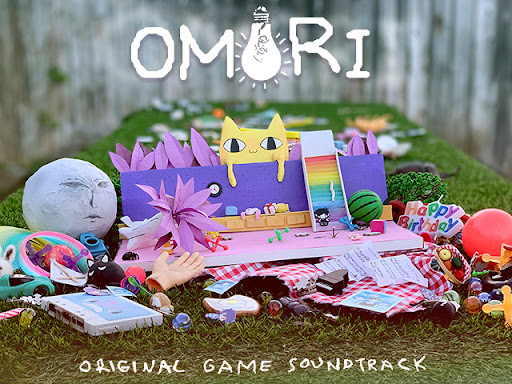 So before I begin, the game Omori has multiple endings, and My Time is the song that plays during one of them.
The song, and game as a whole, contains some very prominent themes of self-harm and mental health, so please feel free to stop reading if you begin to feel uncomfortable at any point. I allude to incredibly sensitive subjects in this article, and the last thing I want is to trigger anyone. I won't be offended if you stop reading, so please make sure to prioritize yourself here.
My Time takes listeners inside the mind of a person who has given in to their negative thoughts and desires. Sometimes, our minds can play tricks on us and serve as our enemies. The song is a painful reminder that at times, our minds win over us, and we become reliant on something or someone else.
Those negative thoughts can lead us down dark paths. At a certain point, these become paths of no return, and that's where the context of the song kicks in. The point of no return has been passed, and the song is the mind's thoughts during that process.
"Close your eyes…you'll be here soon."
The opening lyrics of the song are played in a very upbeat tune, mirroring this mindset that can overtake one's mind. There is no need to fear or suffering; everything will end soon. It's very much a thought process of people who've gone too far. No need to feel scared; peace is on its way. 
The nature of this upbeat portion is terrifying and seems to contradict the themes being explored. However, that is the point. You're not meant to feel comfortable. The nature of the music and the nature of the lyrics don't mix, causing anxiety. This is done so the listener can feel these emotions that reflect the context in which the song is playing.
The song continues this way into the chorus, with the lyrics accompanying a very upbeat tempo while the vocalist sings lines like "close your eyes and you'll leave this dream" and "I know that it's hard to do," which further encapsulates this dreadful feeling of someone past the point of no return.
Then, the next verse changes things a bit:
"Hands of time will wring my neck
Every little moment spells regret 
But I don't have to feel this way
As a voice inside my head"
Now we hear from the other side of the puzzle, the consciousness of the individual. They acknowledge their pain and suffering and opt for listening to the voice inside their head, otherwise known as their negative thoughts. Their mind's defense mechanism is telling them that the only solution to end their pain is to pass that point of no return. 
And then … regret.
Suddenly, the song shifts and becomes intense, moving quickly and feeling overwhelming. At this point, the listener feels scared and worried, as this change is drastic and sudden.
But that's the mindset of someone who's realized what they've done. Feeling regret and getting second thoughts, trying desperately to go back and undo what's been done. Craving a permanent end is not really what's best.
But it's too late. The point of no return.
And then acceptance. Knowing that there is no going back, the soothing voice returns, saying it again: "Close your eyes, and you'll leave this dream." As the music slows to just a few notes, it's clear that your time has come to an end.
My Time is beautiful in how it handles its heavy themes. Taking the listener on a journey inside the head of a person suffering from mental anguish is brilliant. Through contradicting musical choices to lyrics that tell a story, it gives us a glimpse into the world that so many people have to live through.
Part of the song is sung in Japanese, and one word you'll hear repeated throughout the song is "Oyasumi," which translates to "Goodnight." This is done to signify the idea of closing one's eyes to end the day. However, in this instance, closing one's eyes will end suffering, pain, and, eventually, oneself.
You're not supposed to feel content and happiness with this song. It's supposed to cause dread and discomfort. The upbeat nature is there to cause a distinction from the gloomy reality. Yet, that's what makes this song so beautiful.
This terrifying beauty is exemplified through musical cues that indicate what's going on in a person's head. Whether they be conflicting lyrics or scary instrumentals, the beauty of this song lies in how it tells a story, one that forces a gloomy truth onto the listener. The song faces you with this experience, and it wants you to know that there is nothing you can do but listen. Time is a precious thing, and some people may feel as though they have no choice but to cut theirs short.