Using Zoom: Beyond the Basics
We've done it, folks. We have officially completed an entire week of classes online via Zoom.
While this may be something you love or something you despise, we all have to do it. On Monday we gave you a guide to get the basics of Zoom down. Today we're here to show you how to liven up your Zoom experience in these troubled times. 
Virtual Background
While we may all be stuck in our living rooms — or bedrooms, honestly — we don't have to look like we are!
Test out a virtual background for your Zoom window, making you appear to be vacationing in Hawaii or hanging out in New York City (or even a fictional place like Winterfell or Hogwarts!). The possibilities are endless, especially since you can upload your own background images. 
It's easy to do. On the Zoom screen, click on the small up arrow next to the "mute video" button. A small pop-up menu will open; choose "virtual background." From there, you can select one of the pre-selections available for you — or upload your own! (True, you're supposed to have a green screen behind you. But honestly it's funnier when your head blends into the background!)
Bring Your Pet
I have not yet been in a class where my professors have not asked what pets were around. I even had one class hold off on beginning until we all caught and showed off our cats. This is definitely a fun way to keep class interesting! Fair warning: cats and other pets can be distracting, so if you catch yourself spending more time playing with your pets than paying attention and answering questions, maybe lock them out of your room or workspace.
Dress Up
Shout out to classmates who have gotten into the spirit and dressed up for class. And 
I don't mean changing out of your pajamas (which is a good idea, by the way), but quite literally dressing up in costume. The history department even had their own plague doctor!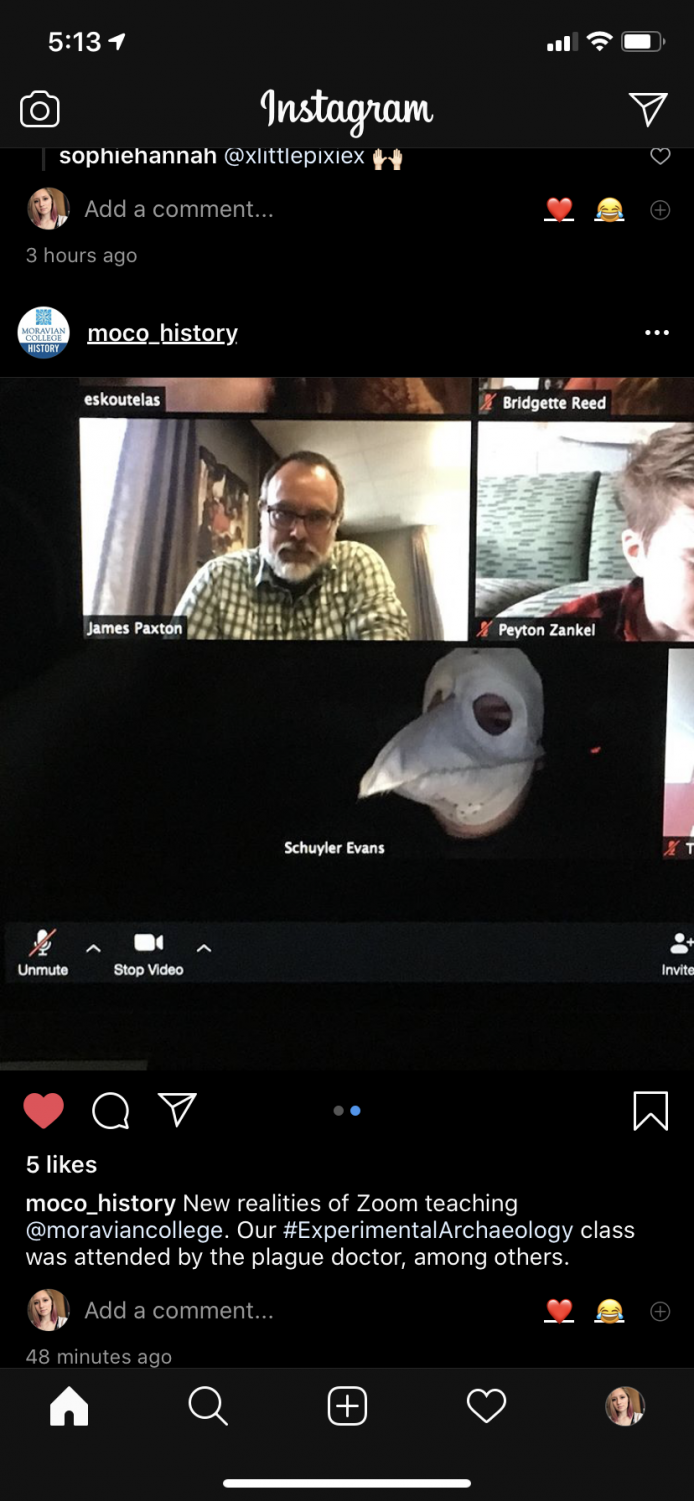 Share Your Screen
Trying to explain something but can't quite find the words? Ask your professor to share your screen with your class. It's a super helpful way to stay in touch with your professors and keep everyone working together. Whether it's to present a project or simply to review an assignment, sharing a screen is often way easier than trying to explain what you mean verbally or navigating everyone to the same document.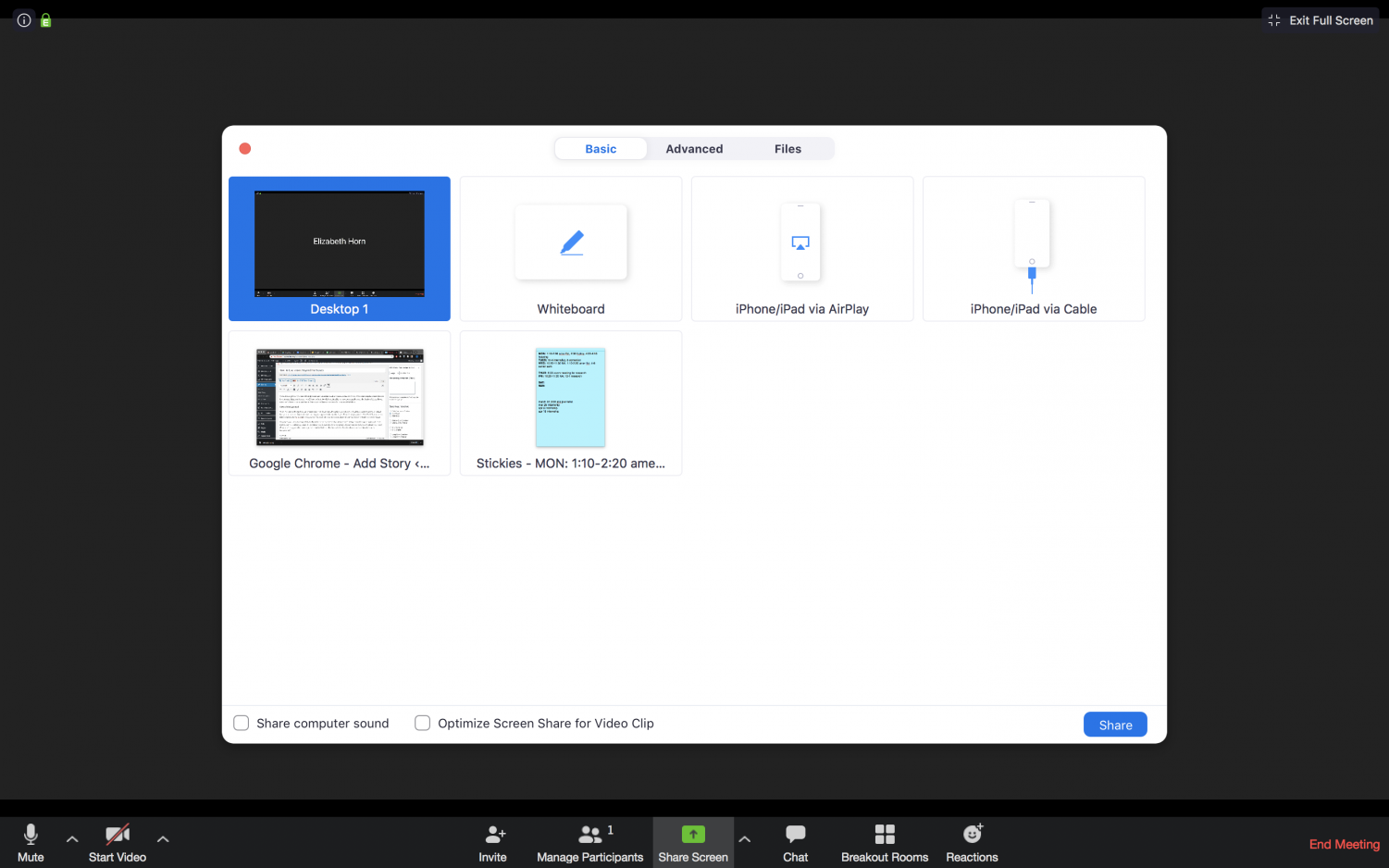 While these are some fun tips to make a Zoom class session more interesting and easier, there are some tricks that faculty have up their sleeves to make sure students are still staying on track despite not being on campus. 
Watch Out for Professors Saving Chats
While you think your Zoom chat can be sent to you and your peers privately, there are some behind-the-scenes features that you may not know about. Hosts (in this case, professors) are able to "record" the whole class meeting. The recording not only captures your window and your conversation, it also saves the entire chat — and we mean the entire chat. All the private messages you sent during your Zoom session can be seen even if they were not sent directly to the host. So be careful about what you write to your peers about your professor's boring lecture because they may be able to see it later. 
Mute and Unmute All
Whether you are on mute or unmute during your class will depend all on your professor's preference and on how many students are in a class, but keep in mind that hosts have the ability to control your speaker settings as well. So, if you are on mute but are clearly engaged in some non-academic activity — like talking to a relative or watching a movie — your host can unmute your audio to make sure you are paying attention. Students, it's best just to keep focused on class. 
Window Tracking
While you can get pretty creative to get out of class discussion on Zoom, the program is actually much more advanced than we might think. There is another feature (again, a secret one known only to professors) that allows them to see if your primary window on your laptop. Thus, they'll know if you minimized your screen and were browsing the web. If you really want to go off-lecture during a Zoom session, best to do it on a separate device (don't say we told you).