Disney: A "Don't Say Gay" Devotee or a Unmindful Nonpartisan?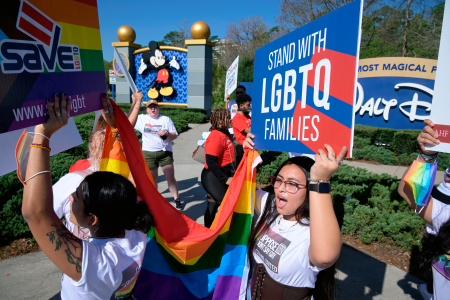 In a nation defined by its diverse demographics and the fervent discussions of basic human rights for marginalized groups, the United States has faced aversion for the prejudice, ignorance, and generalizations it instills onto minorities, even in our current day society. 
Recently, Florida has been in national discussion about a proposed "Parental Rights in Education" bill that has outraged and terrified LGBTQ+ masses and allies. This polarizing bill, dubbed the "Don't Say Gay" bill and passed by the Florida Senate, serves to strongly restrict any discussion of sexual orientation and gender identity in a classroom setting.
However, many educators and activists united to push back against this unnecessary bill, as it actively harms and alienates LGBTQ+ kids trying to grapple with their identity. Advocates of the legislation have claimed that the bill is "misrepresented" and is only to ensure that parents have a say in their children's education to make sure it's "age-appropriate." 
With a sociopolitical crossfire and social media outrage condemning such anti-LGBTQ+ legislation, the renowned Walt Disney Company has been receiving criticism for its refusal to condemn the bill and for the company's making private donations to fund the legislation. 
The media juggernaut has a rocky history towards not only showing lackluster endorsement towards the LGBTQ+ community, but also for its lack of queer representation in its modern movies in order to continue making money in strict countries such as China.
Many individuals swiftly pointed out how disingenuous Disney has been to protect that community, more specifically Disney animators and employees who feel this not-so-subtle support towards the "Don't Say Gay" bill is an insulting gesture from the company.
Dana Terrace, the creator of the Disney Channel animated series "The Owl House," took to Twitter to express immense disdain and distraught that Disney's stance shows blatant disregard and hypocrisy towards its queer company members and the queer people that consume their media.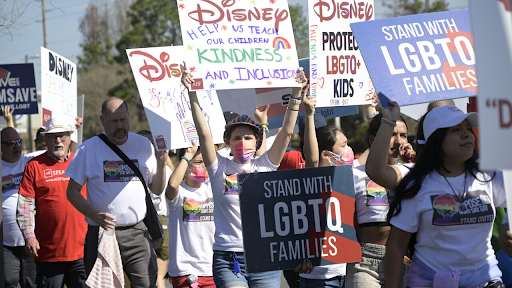 In a 2-minute video, Terrace discusses the recent exposure of Disney donating large sums of money to sponsors and cosponsors of the "Don't Say Bill" bill which "effectively tells LGBTQ+ kids, 'You don't exist, you don't deserve to exist and you should not be talked about.'" Terrace, a queer creator herself, has fought to have queer characters represented in "The Owl House," and has also stated that Disney has actively tried to censor LGBTQ+ shows and even cancelled theatrical projects, such as "Nimona," that feature LGBTQ+ undertones. 
Benjamin Siemon, a openly queer Disney animation writer, also took to Twitter and made a video expressing how disheartening Disney's nonpartisan stance was, and how damaging its advocacy towards harmful sponsors was. Speaking from personal experience, he tells about how growing up, he was confused about his sexual orientation and confided in a supportive teacher, which would not have been possible if a bill such as the "Don't Say Gay" bill was passed.
Additionally, Siemon notes how the bill only serves to erase LGBTQ+ people and push youth questioning their sexual orientation and gender identity to feel like outcasts. Finally, he implores Disney to take a stance and cease its harmful donations.
Sam King, director for "The Ghost and Molly McGee," detailed her thoughts on the company's apathy towards its queer employees in a Tweet stating, "If the company is so dedicated to inclusion, why is standing up for the safety of LGBT youth, at odds with it?"
With these responses to the company gaining attention, Disney came under even more intense fire for its sponsorship of Florida Representative Joe Harding (R) and Florida State Senator Dennis Baxley (R), who have  publicly endorsed the anti-LGBTQ+ legislation. It has even been reported that Disney in the last few years has donated over $4.8 million to Florida Republican Senators and GOP Senate campaigns and has continued to do so amid the controversy of the "Don't Say Gay" bill; as of late, Disney has placed a temporary pause on political donations.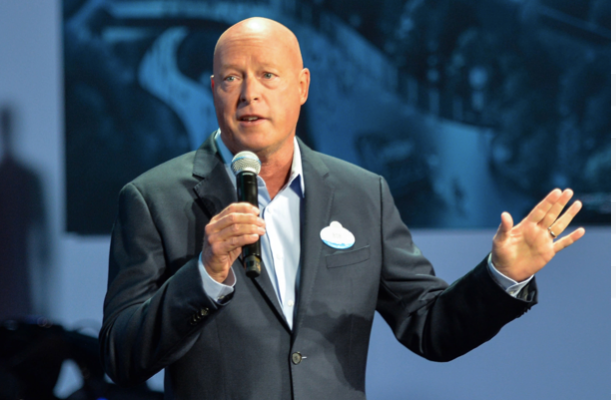 Former Walt Disney CEO Bob Iger has expressed disdain towards the bill, releasing a statement that many individuals took into consideration while noting that he actively contributed to queer censorship within Disney and Pixar's catalog during his 15 years as CEO of the company. The Walt Disney Company's current CEO, Bob Chapek, has released an official statement on the matter, indicating that, "we need to use our influence to promote that good by telling inclusive stories, but also by standing up for the rights of all." This proclamation also includes continuing to support the queer community and the company's queer employees, as well as donating to LGBTQ+ organizations. 
As charitable as this official statement seems, it will take much reframing, reconsideration, and reflective action from the company itself in order for the message to resonate with its audience. As far as the public is concerned, the pause on political donations right now is temporary and may resume once the attention has died down. However, LGBTQ+ activists have and will continue to hold the company responsible and make sure that it keeps its word on supporting the queer community. 
Though it is not an easy task to get a multimillion-dollar imperative enterprise to yield to accountability, social media outlets have provided queer Disney employees and many activists chances to collectively voice their disdain and strive towards some change being made. 
Leave a Comment