Editor's Letter (9/2)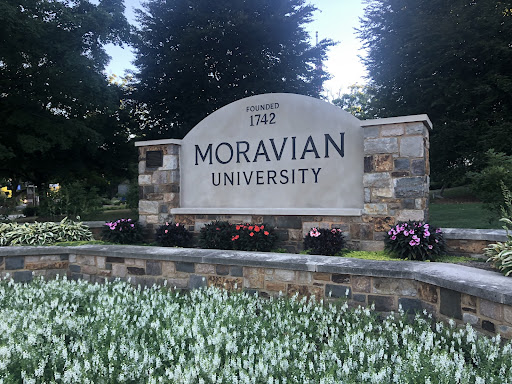 Dear Readers,
Welcome back to another academic year at Moravian! I hope you all had a wonderful summer.
With a new academic year also comes new content from The Comenian! I'm excited about everything we will be doing. I can't wait for you all to see what we bring to the table this year.
Last semester, we had to say goodbye to some amazing staff members that made some amazing contributions to the paper, including Dominic Trabosci, Anna Litofsky, Kaitlyn Furst, and of course our now former editor-in-chief Nick Wan. 
Last year Nick did an incredible job running the paper. Nick was also a big help in getting me acclimated to college life, helping me find a place in writing for the paper, and preparing me to take the torch as he reached the final relay in his college career. So before I introduce myself and the other editors I would like to thank them for all their hard work and dedication to The Comenian.
Before we dive into the articles we have this week I would like to take a second to introduce myself. I'm AJ Minnich, a sophomore English major. I'm from right here in Bethlehem, and I joined The Comenian last year in the fall of 2021. 
I am immensely honored to serve as the editor-in-chief, and I would like to thank Professor Harris and the rest of The Comenian staff for giving me this opportunity. This year, we also have Fatimah Bouri as our copy editor and Logan Palau as our managing editor.
This week's refresh includes:
Our editors give advice to freshmen on how to adjust to the college atmosphere and culture.
Logan Palau gives a comprehensive guide on how to find good study spots around campus, so I would take notes, Freshmen.
 Our staff reports on the planting of three new trees on South Campus last spring, in celebration of Arbor Day. 
Ava Edwards dives deep into the career of Moravian's director of athletic communications, Mark Fleming.
We have a club spotlight for Moravian's own competitive e-sports team, the Cyberhounds. If you're interested in competitive gaming or just looking to interact with people who have similar gaming interests, be sure to check them out.
Lastly, I have a review for the HBO Max show, Peacemaker.
Before I sign off, if you're interested in joining The Comenian, join us at our first official meeting of the year, on Wednesday, September 7th at 5:00 pm in Zinzendorf Hal, room 100. 
We are looking for new writers, photographers, videographers, graphic designers, social media influencers, and more. If any of those interests you, be sure to stop by or email us at [email protected]. 
The Comenian supports a wide range of content, so if you want to interview students around campus, you can. If you want to make video essays you can. If you want to make short comics, you can. Whether you want to write about news, politics, music, movies, sports, video games, food, history, or anything else, I guarantee you will find a place with us.

Thank you for reading this week's refresh. I hope you come back soon as we regularly push out content every other week. Have a great semester, everyone!
Your editor-in-chief,
AJ
View Comments (2)