Editor's Letter 9/16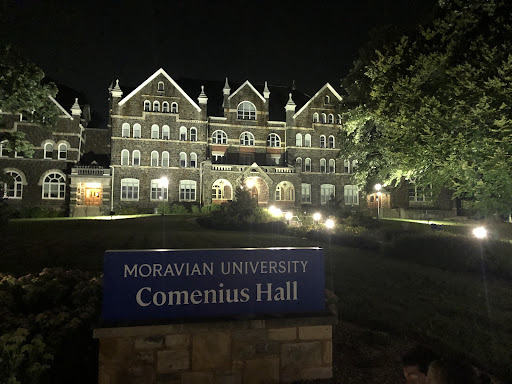 Dear Readers,
Welcome back for our September 16th refresh!
It's been an exciting (and stressful) few weeks to say the least, but being the editor-in-chief for the Comenian has been a blast!
We've gotten off to an excellent start this year. We've had numerous new members to our staff, thanks to Club Fair and to the efforts of all our staff.  I can't wait for you all to see their work. They've all done an amazing job on this refresh. So, thank you to our staff and the wider campus community for keeping The Comenian running. 
Before we jump into the articles, I have one thing to say.
As many of you may know congressional and gubernatorial elections are coming up quickly. You also may notice that it's a particular focus in this refresh. Yes, it may not be a presidential election, but it's just as important. In this particular election, there are more than just names on the ballot and many issues hang in the balance of which candidates win. Please get out there and vote. I know it sounds tired and cliche, but this election is too important for people to ignore.
Now for this week's content:
Elizabeth Kameen offers a handy guide on how to register to vote for the midterm elections.
She also has a rundown on the recently passed Inflation Reduction Act and how it can affect Moravian students.
I give a rundown on all the recent changes to Moravian's dining locations, with some information on the newly introduced Kiwibot.
Fatimah Bouri considers abortion rights in the wake of the Supreme Court's overturning of Roe v. Wade.
Lola Offenback introduces herself and her new column, the Commuter Corner! It will provide a place for commuter voices to be heard on a campus that is dominated by discussion for resident students.
Colby Robertson shines a spotlight on Moravian's beloved astronomy professor, Gary Becker.
Lola Offenback also gives her opinion on the recent attack on Armenia by Azerbaijan forces.
I give my not-so-favorable thoughts on the newest Marvel movie, "Thor Love and Thunder".
Joel Hendricks reviews the 2021 award-winning game, "It Takes Two".
Sabrina Moody continues her ongoing series "Meanwhile in Ireland". This week, she covers The Newgrange.
Before I sign off: if you're interested in joining The Comenian please join us at our meetings, which take place every Wednesday at 5 pm in Zinzendorf Hall, room 100. 
We are looking for new writers, photographers, videographers, graphic designers, and more, so if any of those interests you be sure to stop by or email us at [email protected]. 
The Comenian supports a wide range of content, so if you want to interview students around campus, you can. If you want to make video essays you can. If you want to make short comics, you can. Whether you want to write about news, politics, music, movies, sports, video games, food, history, or anything else, I guarantee you will have a place here.
Thank you for reading this week's refresh. I hope you come back soon as we continue to publish new content every other week. 
Your editor-in-chief,
AJ
View Comments(1)