Revving up the Revolution: The Return of Pop-Punk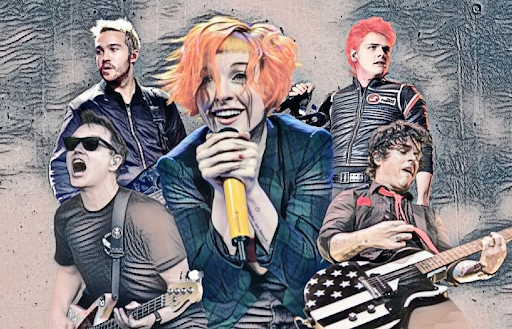 From having its roots in antiestablishment rhetoric to an expansion into subtle queer aesthetics and unabashed sentimentality, pop punk has been extolled for launching rock music into a new mantle in the music sphere while having its own genre-specific sentiments and elements other rock subcultures were missing.
The blossoming fusion of pop and punk music can be traced back to the late 70s UK rock scene with artists from Elvis Costello to The Police synthesizing the two seemingly disparate genres. On the American side of things, acts such as Blondie and Talking Heads also dabbled in pioneering the foundations of the subgenre.  
By the end of the 70s and deep into the 80s, pop punk experienced an underground expansion and a cult following with its genre-defying experimentation thanks to bands such as The Descendents and Misfits. This covert interest in the subgenre not only transformed it in the decade that followed but launched countless bands into a new consciousness for pop and rock listeners.
Marrying clean-cut hooks and polished chord progressions with hardcore rock aesthetics and intricate guitar passages entertained pop and rock listeners alike, creating room for new listeners and expanding the audience as a savvy tactic. 
Pop-punk reigned in the mid-90s with credit given to the mania of Nirvana whose smash singles invaded mainstream airwaves and fueled newfound angst among the youth.
Not only was Nirvana the epitome of mainstream pop-punk success but they embraced the progressive narratives and unapologetic proclamation that mirrored the sentiments that punk music was founded on. Other acts such as Green Day and The Offspring also experienced their own spell of success and would become faces for the electrifying subgenre. 
Into the 2000s and meshing with the emo genre, pop punk was gaining traction with queer audiences who resonated with the misanthropic lyricism and the characterization of being a "misfit" which was similar to many queer narratives. Paramore, Fall Out Boy and My Chemical Romance continued the previously established momentum and capitalized angst by creating some of the most infectious heartbreak earworms that captivated a wide-ranging audience.
These bands were so integral in the emo evolution that furthered the aesthetic of dark color schemes, painted black nails, fingerless gloves, and "guyliner." 
Although pop punk faltered in the 2010s, having already reached nearly insurmountable highs in the previous two decades, its resurgence was all the more glorious coming into the 2020s. Although a polarizing figure in the neo-pop punk zeitgeist, one can credit Machine Gun Kelly for reinstating pop punk into mainstream consciousness and trendy Tiktok sound clips.
An avant-garde artist, WILLOW has shown a great deal of precise punk prowess in her projects and collaborative works, helping to reach this reinstation of pop-punk to Gen-Z audiences. Even pop prodigy Olivia Rodrigo has dabbled in works of pop-punk with her hit single, "Good 4 U" which supposedly interpolates Paramore's "Misery Business."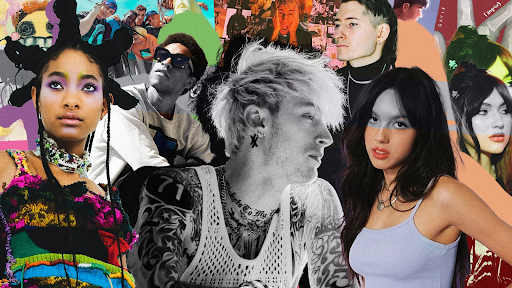 Even with these newcomers coming to revive the turbulent subgenre, most people will always immortalize Paramore, Fall Out Boy, and My Chemical Romance, going so far as to refer to these groups as the "holy emo trinity" and being a bastion of pop punk's essence.
While their music has been heavily attached to the "emo" label, these groups have collided and branched out to other genres while keeping pop punk at the root of their sound. What made them so popular, to begin with, was this authenticity to the genre that revolutionized the rock scene while tweaking it with their own individualistic elements and quirks.
Exiting 2022 and entering 2023, we are seeing Paramore return to the sounds of "Riot!" and adapt more alternative methods to pop punk with a new album on the horizon. My Chemical Romance made a tremendous comeback with "Foundations of Decay" and the return of a stylistic synthesis from their 2001 debut.
Five years after their experimentation with electronica, Fall Out Boy seems to be returning to their bohemian musicality and slick guitar work on their newest single, "Love From The Other Side," and a new album dropping in March. For a genre constantly in flux, these new releases and revitalization may launch it back into the mainstream zeitgeist in the years to come.
Leave a Comment