Top 10 Games of 2022
10.) The Last of Us Part I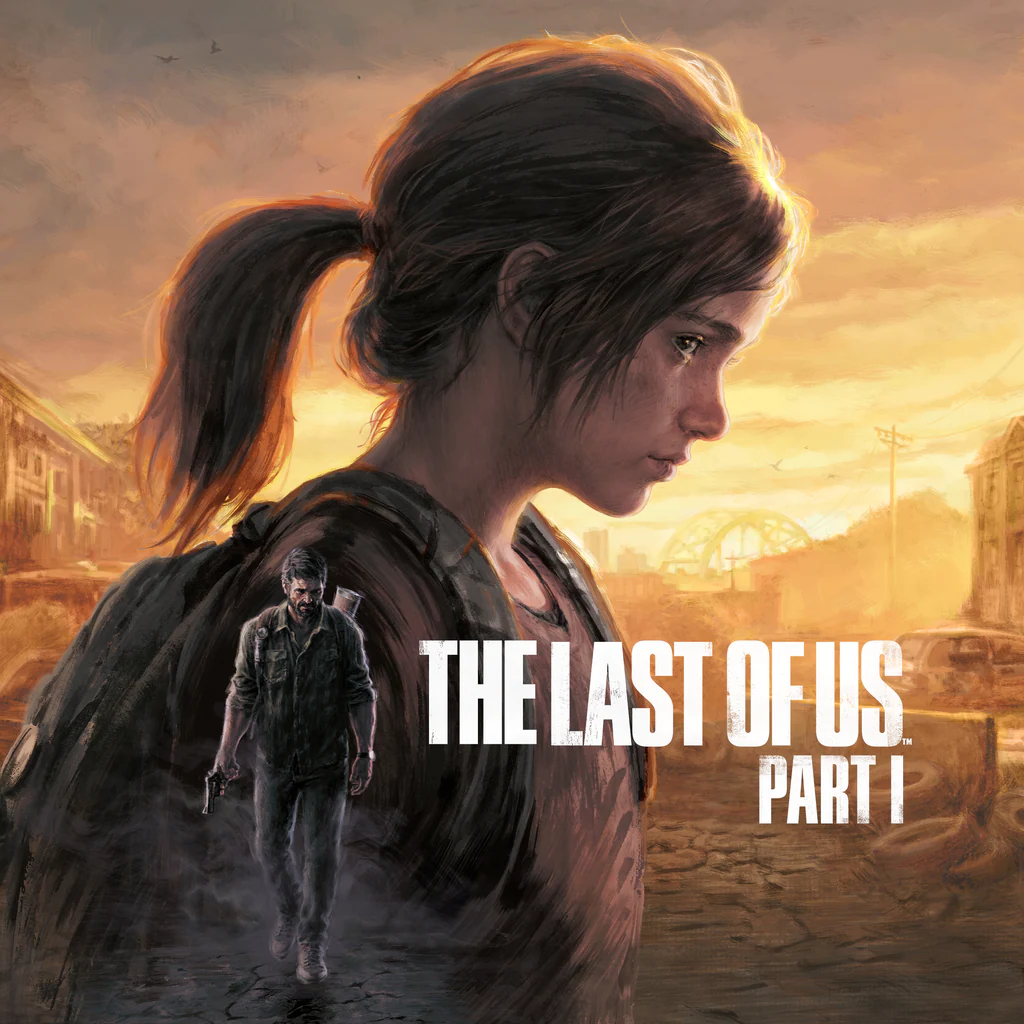 "The Last of Us" is one of the greatest games ever made and is a crowning achievement for cinematic storytelling in games. This remake only enhances that already incredible game. Graphics and presentation are better across the board and help significantly to immerse yourself into this post-apocalyptic world. The story is honestly as close to perfect as I think you can get and the gameplay is a perfect blend of action and stealth that really helps to keep you on your toes because a single mistake could cost you precious materials. If I'm being honest, this is the best game on this list but the reason it isn't higher is that the game is nearly a one-to-one remake of the original so it's hard to classify it as a completely new experience like "Final Fantasy VII Remake" because all it does is enhance what was already there so I can't really say it deserves to be any higher than it is even if it is the definitive version of one of the best games ever made
Score: 9.5/10
9.)Horizon Forbidden West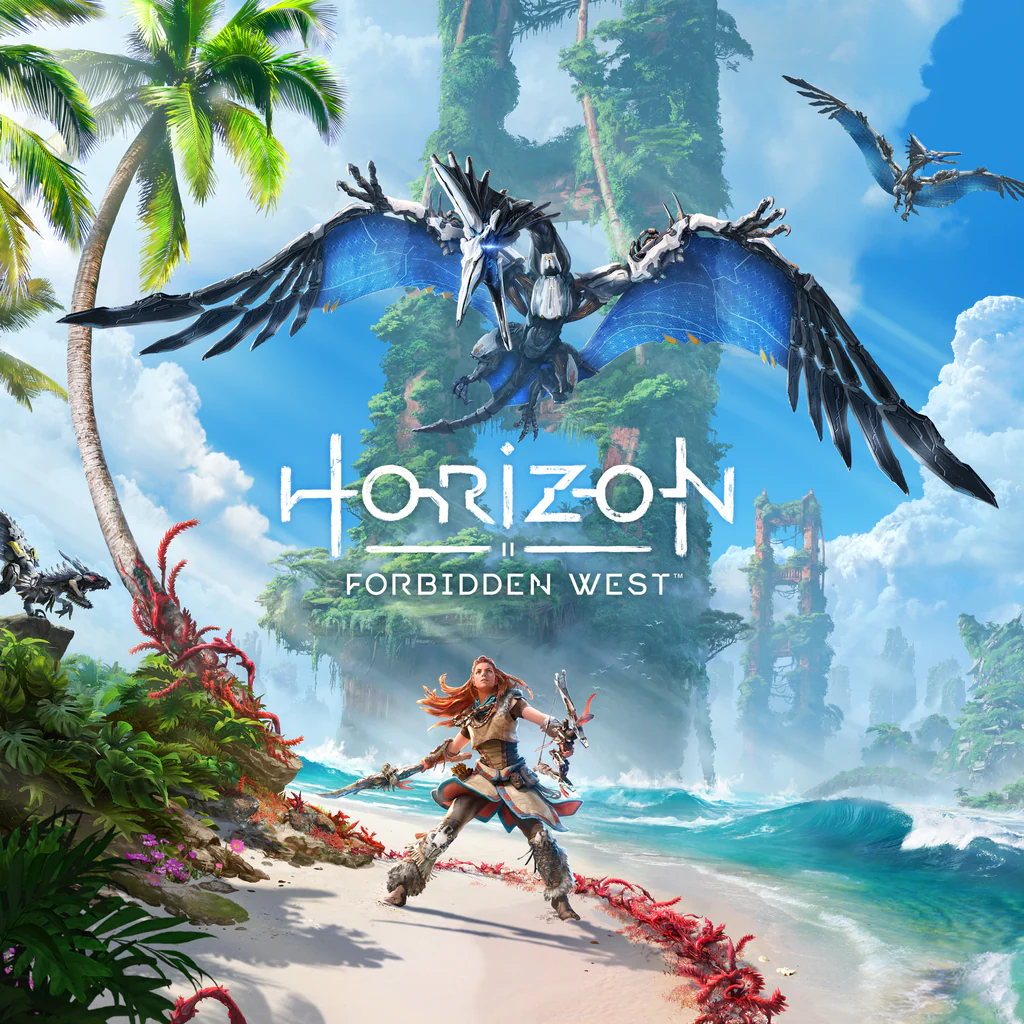 This game is a tricky one for me because after I initially played and reviewed it, I fell out of love with it and started noticing many of the game's issues. The story is honestly painfully lackluster. the world, while beautiful, feels like the epitome of a basic open world with not much meaningful or engaging content. Beyond my significant issues tough, I can't deny how much this game pushes the boundaries of graphics and gameplay for the PS5. The game is stunning and is still the best showcase of next-generation hardware to date. Furthermore, the gameplay and combat are excellent and are some of the best you will find in an open-world game. There is a ton of weapon variety and the newly introduced ones add a lot to the experience. So while my honeymoon phase with the game has ended I can't deny that this is a solid game that was the first real taste of what the PS5 has to offer.
Score: 7/10
8.) Live A Live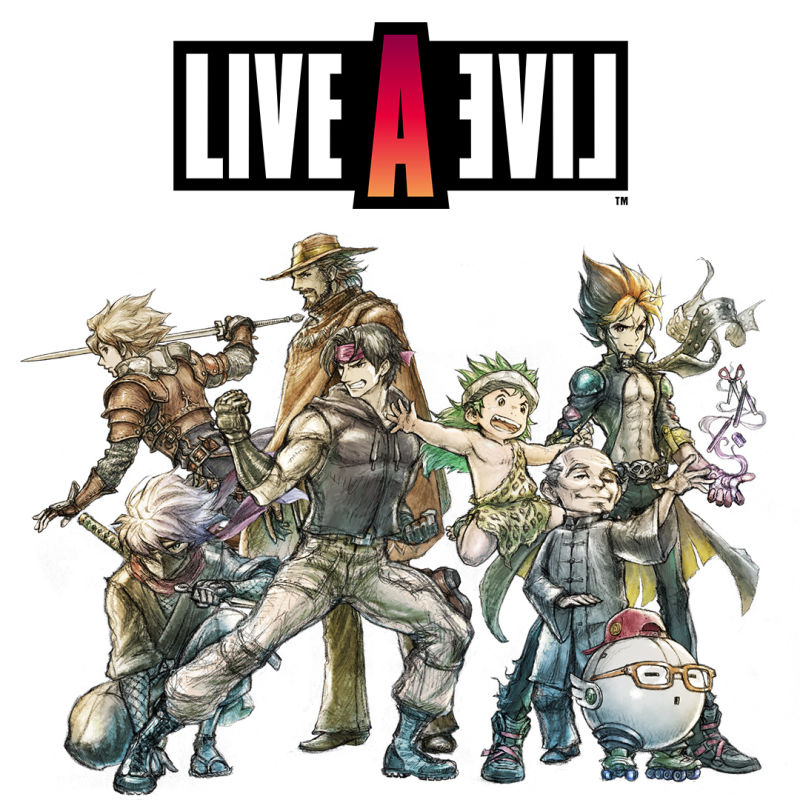 "Live A Live" which was originally released in 1994 was remade for the Nintendo Switch in 2022. Besides quality-of-life improvements like voice acting and updated graphics, the game is by far one of the best RPGs of 2022. The story is where this game shines. "Live A Live" allows you to take control of seven characters, all scattered throughout time. This means that in one chapter, you can play as a caveman in the prehistoric era, in another, you can play as a gunslinger in the wild west, and you can even play as a robot that solves a murder mystery in the distant future. However, these chapters can feel slow and tedious after a while. For example, the near future chapter dragged on and didn't have as thrilling a story as some of the others. These inconsistencies are what hold these chapters back. What really takes the cake though is the final chapter. After completing all seven stories, a new chapter is unlocked: the medieval era. I won't get into specifics, but this chapter has one of my favorite plot twists in gaming. Additionally, the characters you've played as in the previous chapters warp through time and come together in one final battle which is exciting to watch. While the game may be slow in the beginning, the finale is truly something to behold and excellent in every way.
Score: 8/10
7.) Splatoon 3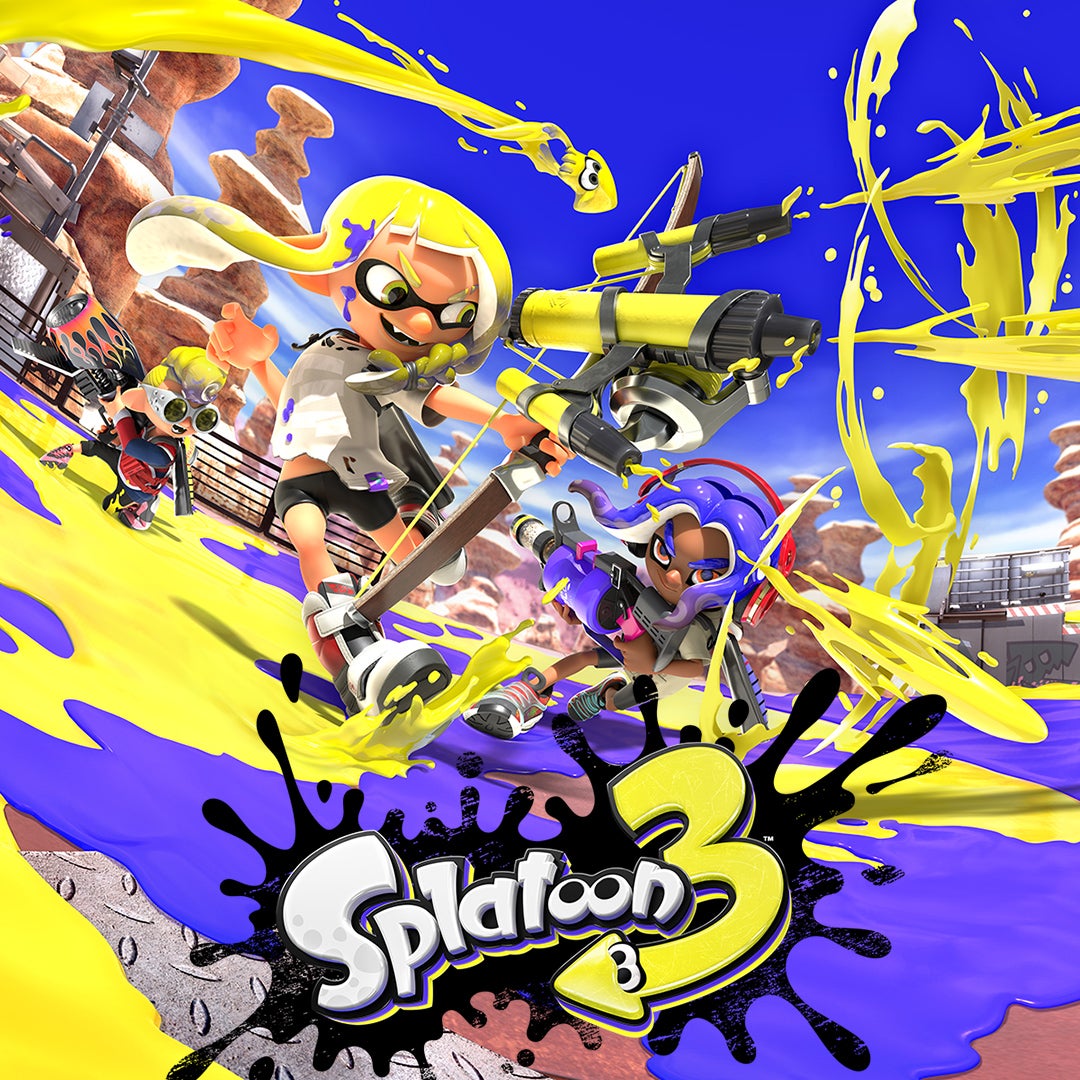 "Splatoon 3" is a double-edged sword. On one hand, it has the most content out of the entire series, but that causes the game to be widely unbalanced. I can't deny that the game is fun, though. The amount of things to do is astounding from a game about squid-human hybrids. The story mode is a great way to learn the basics of the game along with experiencing a dark twist on the lore of the world. The online modes, while sometimes laggy, still provide quick and fun matches to have fun with. Sadly, the game suffers from major connection issues which can cause people to disconnect periodically. It's very annoying when it happens, and it seems that Nintendo is doing nothing to fix it. Along with the online modes is salmon run, which is revamped from "Splatoon 2." Along with the new card game and the weapon/gear collection, there is a lot to do in the new city of Splatsville. However, I can't ignore all the blatant problems with the game as already outlined. I truly love the Splatoon series, and I really enjoy everything the game has to offer. That being said, I am increasingly frustrated with the lack of balancing and fixing the game needs, which prevents it from being higher.
Score: 8/10
6.) Bayonetta 3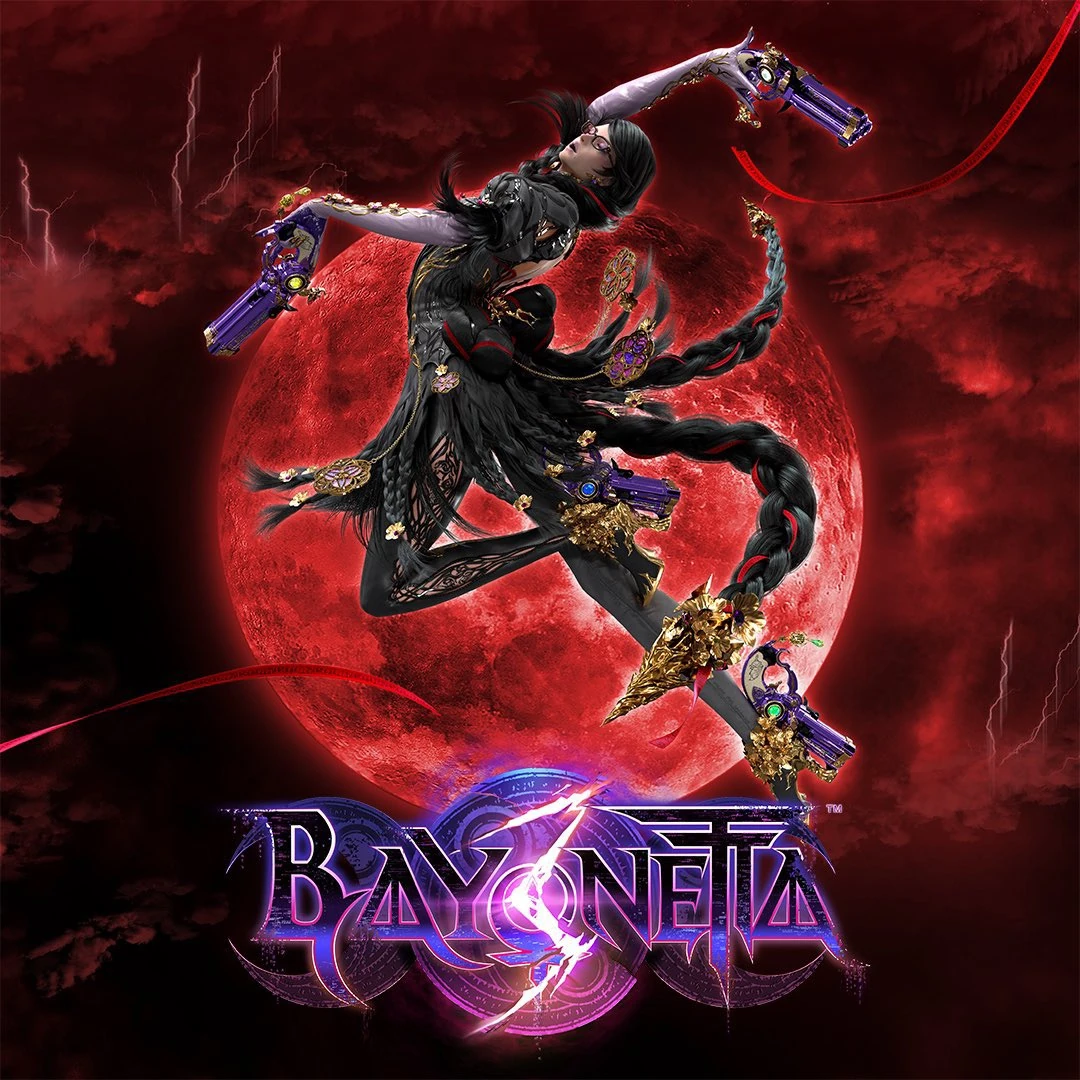 I can't hate "Bayonetta 3" even if I do have problems with the game. The stylish moves and weird story combine for an experience like no other. Listening to the amazing rendition of "Moonlight Serenade" while performing crazy combos and obliterating enemies will always hold a special place in my heart. Bayonetta as a character is one of the best designed in all of gaming, and the way she goes about fighting is candy to the eyes. Especially in this game, the level design makes for an experience to witness Bayonetta perform actions that put a huge smile on my face. I also really liked the customization of this game, including the weapons and demons Bayonetta utilizes. Yes, the game has some performance issues. Yes, the ending is pretty bad, Yes, Viola is an annoying character. However, I just can't bring myself to dislike the game. It's too charming to hate.
Score: 8/10
5.) Xenoblade Chronicles 3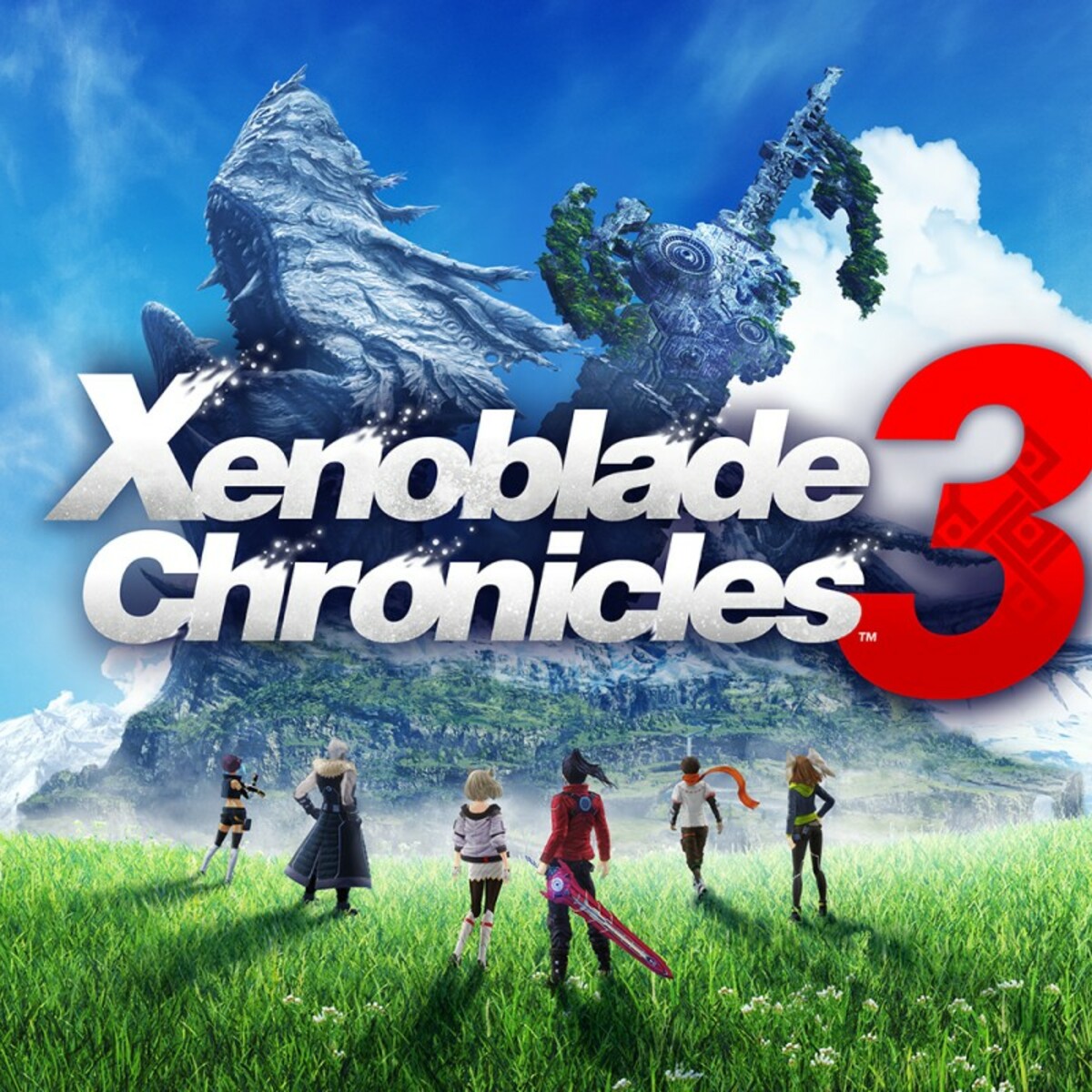 "Xenoblade Chronicles" had an amazing story, but an awful battle system in my opinion. Contrary, "Xenoblade Chronicles 2" had an awful story, but an amazing battle system. "Xenoblade Chronicles 3" mixes both the first game and the second, and luckily it pays off. Unlike past games, you may bring all six of your party members into battle, along with a seventh of your choosing. These seventh members, called heroes, can be found throughout the world and will join if their respective quest is completed. They have a variety of abilities, and they even allow you to take their character class and use it on one of your main six party members. This allows for great customization in battle. Speaking of battles, they don't feel as clunky as they did in the first game. There are three types of classes: Attacker, defender, and healer. Mixing up these class roles is vital to winning fights. The story is probably my favorite in the entire series. It keeps you on your toes at every step and has references to past games for those who've played them. That being said, it isn't required to play the other games in the series to understand this one. The world did feel a little empty at times, but it wasn't ever anything too bad. I can safely say that "Xenoblade Chronicles 3" is the best the series has to offer.
Score: 8.5/10
4.) Plague Tale Requiem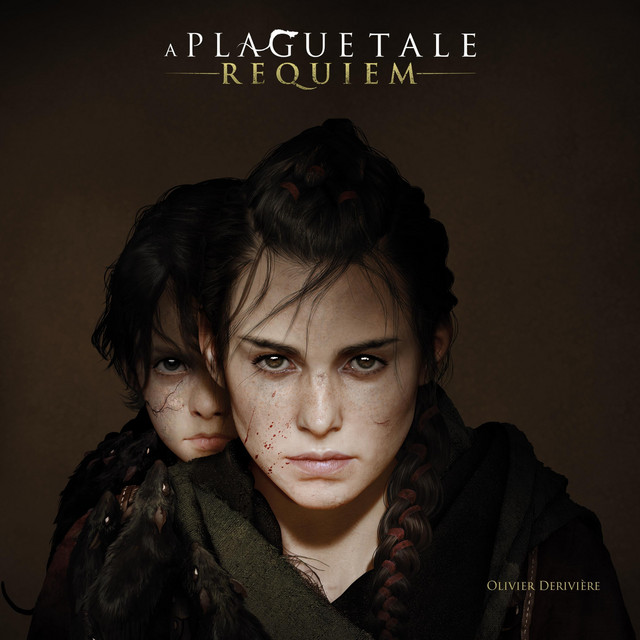 This game is not for the faint of heart. It is very dark and visceral but through that almost overwhelming dread is a hard-hitting story about a sister and brother overcoming brutal hardship. Nearly every aspect of the game adds to this idea. The soundtrack is unsettling and leaves you in a constant sense of unease like things could go very very wrong at any moment. The game almost makes you fear any shade or darkness because an enormous horde of plague-infected rats could appear at any time in the thousands. The protagonist, Amicia, is only a teenage child which requires you to be more crafty with how you approach combat compared to other games. "Requiem" also improves on the first game in every way. The writing is far superior to the already good writing in the first game. The gameplay feels a lot more dynamic and it gets rid of many of the petty annoyances of the first game. Most prominently, you no longer have to gather each rock that you use for your primary weapon, a sling. There are also a bunch of new tools that make the game much more fun to play such as a crossbow. In terms of issues this game sufferers from one massive one, the budget. "Requiem" desperately wants to come off as a big-budget AAA game but it simply doesn't have the manpower and budget for that. The game looks stunning in gameplay but it is then undercut in cutscenes with facial animations that are lackluster at best that fail to live up to its clear inspirations from "The Last of Us" and "Uncharted." It's also disappointing that the game does not run at the standard 60 frames per second on modern consoles which makes the game feel very choppy and clunky at first. While the game suffers from trying to bite off a little more than it can chew in some places, "Requiem" is a remarkable step forward for this already impressive game series.
Score: 8.5/10
3.) Mario+Rabbids Sparks of Hope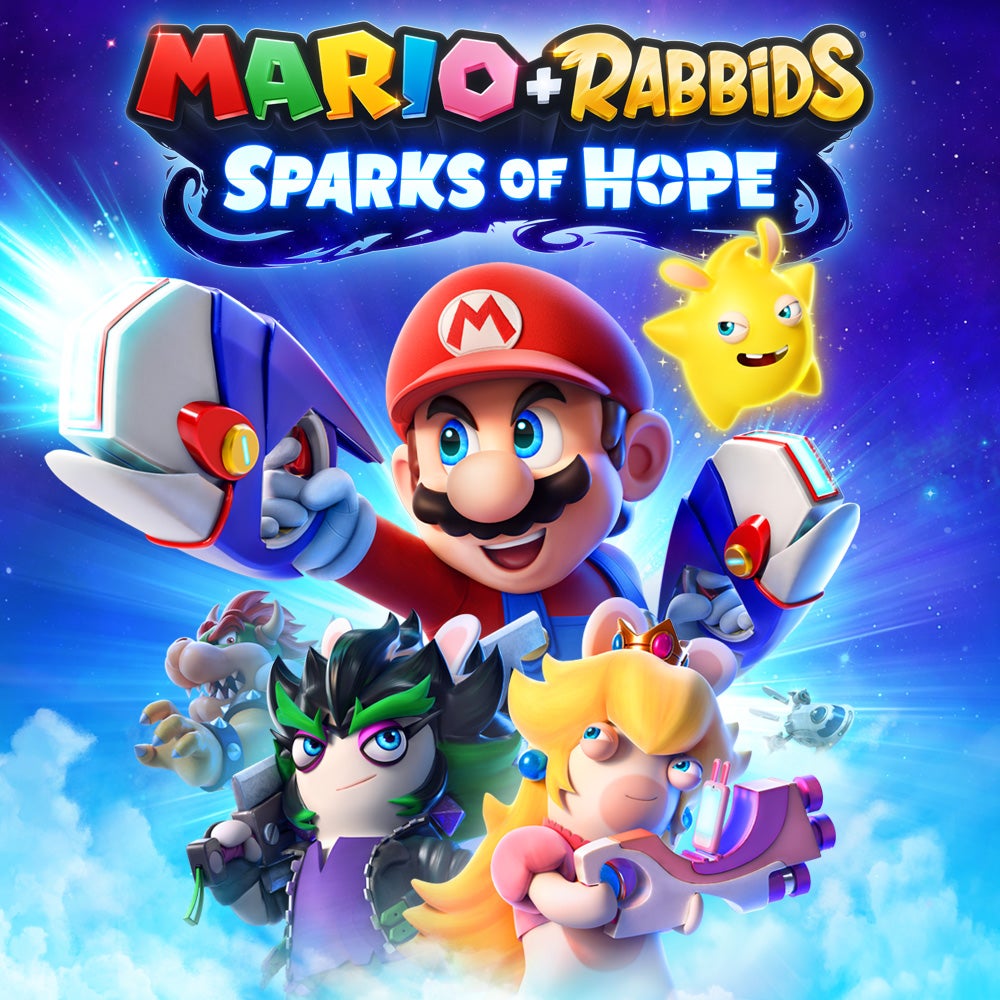 This is not only the best strategy game of 2022, it might be one of the best strategy games of all time. Everything about this game was amazing. The graphics and animations are smooth, especially considering this is a Switch title. The combat is deep, providing a wide variety of customization and strategic opportunities. However, what's most important to me, is that the game corrects the mistakes of its predecessor. Being a sequel, it's easy for the developers to just make the exact same game with some new content and a different story. What sets this game apart from the rest is that you could tell the developers really wanted to make this game as good as they possibly could. If I had a problem with the first game, it was fixed in this one. I can't begin to describe how happy I was when I experienced the game for the first time. I'm still shocked that a rabbids game got me as excited as this one did, considering I despise them. As an avid turn-based RPG enjoyer, this game does everything right. The game allows you to explore each planet but also doesn't feel empty. There is always something to discover and enemies to battle in every corner. The planets aren't huge, but they are packed full of content which prevented me from ever getting bored. The only problem with the game was that the frame rate would drop when a lot of characters were on screen, but I didn't care. Everything else was so excellent that it was barely noticeable. I cannot wait for the DLC to release, and I look forward to what the developers will come up with in the future.
Score: 9/10
2.) Elden Ring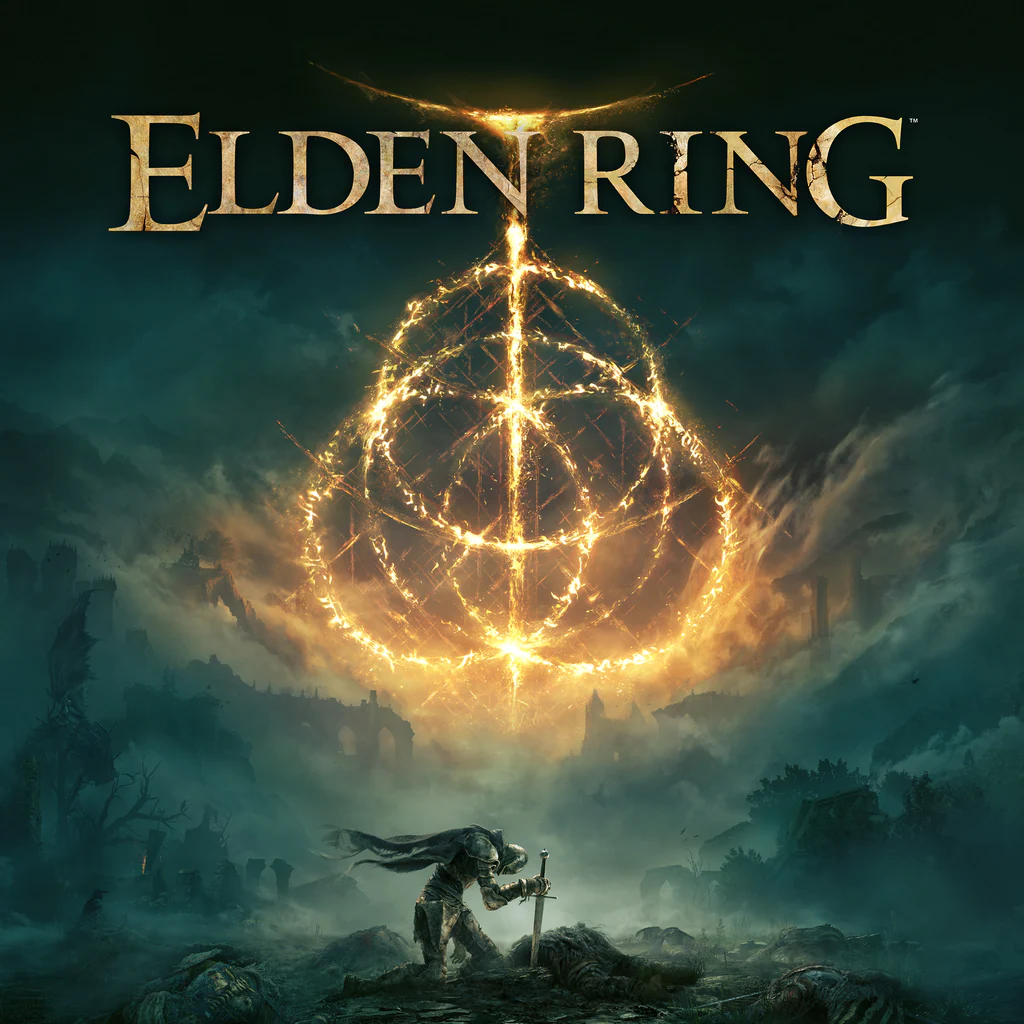 I'm sure this will ruffle a few feathers since it is not in first but "Elden Ring" is a generation-defining game that honestly puts the rest of the games on this list to shame. Everything about this game is just fantastic to the point where it's legitimately difficult to spot any real flaws. The only real issue with the game is that some of the late-game bosses are fairly unbalanced and are sometimes just not fun to fight but that's honestly it. This game has the best exploration in a video game period. There are so many nooks and crannies across the world of the Lands Between and about half of the game's bosses and world are just completely optional. It's rare in today's day and age for a game to treat you like an adult but "Elden Ring" just lets you out of the tutorial dungeon and asks you to figure out the rest. Unlike most open worlds this game actively rewards player curiosity beyond just crummy gear or money. There are entire vast dungeons that can only be accessed by going out of your way to uncover the secrets of this world. For example, the best (and hardest) boss in the game is locked behind a secret area that you are made aware of earlier in the game but you eventually have to seek it out for yourself if you want to get to that boss. Once you arrive in that area you are then treated to a ginormous new level with new enemies with it all culminating in the coolest but also the hardest boss of the game that puts all your skills and knowledge to the test. The lore of the game, developed by George R.R. Martin of "Game of Thrones" fame, is fantastic. Each major player feels so well developed even without ever speaking to them just by how they act and move when you meet or fight them and also through investigating on your own. "Elden Ring" is the most important game of 2022 because it revolutionizes open-world design by creating one of the best-designed and most interesting worlds in gaming devoid of repetitive grinding and side activities.
Score: 9/10
1.) God of War Ragnarök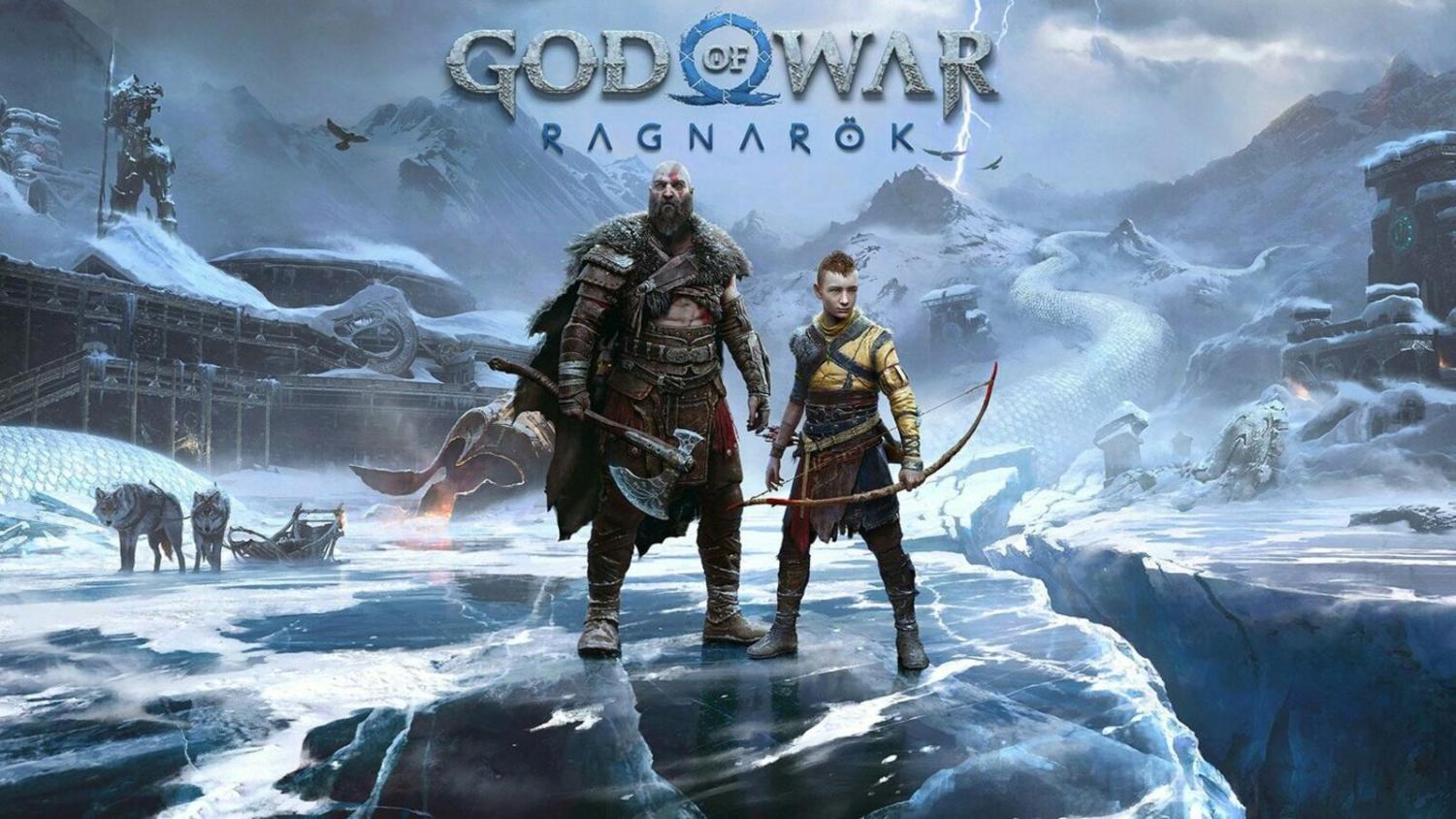 While "Elden Ring" is definitely the most important game of the year, "God of War Ragnarök" is the best game of the year. This game doesn't really do anything new but it simply excels at nearly everything it tries to do. The gameplay and combat are superb and never get old. The soundtrack is triumphant and powerful. The art design is simply out of this world. Most of all though, the story is just immaculate. The original 2018 game was already one of the best games of all time but "Ragnarök" manages to elevate the series to even further heights. Where the original was a tightly told adventure about a father and son growing to love each other after the death of a loved one, "God of War Ragnarök" is a sprawling epic across the nine Norse realms as they come closer and closer to the apocalyptic cataclysm known as (you guessed it) Ragnarök. This game obviously has much grander aspirations but it somehow never loses sight of what made the 2018 game so great, the relationship between the protagonist, Kratos, and his son, Atreus. Both characters are exceptionally well written, both with more layers than a cake on one of those weird baking shows. This is only highlighted by the increased depth and focuses on the supporting cast who went from mostly one or two-dimensional characters to having full-blown arcs and storylines that have just as impactful and interesting payoffs as the two protagonists. These characters are also brought to life by incredible performances that might just be the best in all of gaming. Every actor pours their entire body mind and soul into this game and boy does it show especially with Christopher Judge as Kratos. This man is acting here like his life depends on it because he completely embodies every single minute emotion Kratos is experiencing. Pretty much every criticism is a very minor nitpick rather than a real problem that detracts from the experience. While "Elden Ring" is an incredible game but it simply doesn't reach the same triumphant and emotional heights as "God of War Ragnarök." This game is a triumphant piece of art that delivers one of the most exciting and riveting stories ever brought to a screen. It doesn't reinvent the wheel like "Elden Ring" but it really doesn't need to because it reinforces everything that made the previous games in the franchise so great while bringing it to new horizons due to its impeccable writing, characters, gameplay, art design, score, and more. For all the reasons above, "God of War Ragnarök" takes the cake for the Comenian's best game of 2022 and is a must-play for any casual or hardcore gamer.
Score: 9.5/10 
Leave a Comment