Visas and Travel Restrictions: MoCo's International Students Face Unique Pandemic Anxieties
Between the constantly evolving visa regulations and the strain of being separated from our families by thousands of miles during a dangerous public health crisis, Moravian College's international students face a host of unique challenges that American students are often scarcely aware of. 
There are around 100 international students in the Moravian College student body. These are all students from outside the United States who commonly attend Moravian for all four years of their undergraduate degree — meaning that we are not just exchange students passing through. We are members of the Moravian College community too, and it's important that our unique anxieties are part of the conversations around the pandemic.
Usually, international students are only permitted to take one online college course each semester if they want to stay in the United States as per the Student and Exchange Visitor Program (SEVP), which is enforced by the Immigrations and Customs Enforcement agency (ICE). 
However, when many colleges began switching to online classes back in March because of COVID-19, the rule was temporarily suspended so that international students could continue their education here. 
But over the summer, ICE suddenly announced that this SEVP rule would enforce the usual limitations.
This meant that students who were enrolled in programs that they fully expected to be in-person before the pandemic, but that were now largely online, would have two choices: 1) transfer to another college that offered in-person classes or 2) go back to their home countries and study at their original college but virtually and from several time zones away — and that's if they could even travel home with all the travel bans and restrictions in place. 
Even if an international student was enrolled at a college that was planning on offering in-person classes, they would have to make sure all the classes they registered for complied with this rule, potentially delaying the fulfillment of their degree requirements and causing them to fall behind in their graduation schedule. 
The public outcry was swift. Hundreds of universities joined Harvard and MIT's lawsuit against ICE reinstating this rule while the COVID-19 public health crisis is still ongoing. The backlash was enough to dissuade ICE from reinstating the SEVP limitations on international students' number of online classes. 
Although the threat has passed for now, this tumultuous experience that international students had to endure during an already terrifying pandemic compounded our anxieties, and there is no guarantee that we won't face similar threats in the future. Even now, the anxiety around constantly evolving visa regulations hasn't abated for many international students. 
"It has been a really crazy summer and fall for international students because of COVID-19," said Manny González, executive director of International Enrollment at Moravian College.  "Travel is and will continue to be one of the most difficult questions for students. Should I go home? Study online here? Study online at home? If I go home will I be quarantined?" 
As we approach winter break, international students are facing these questions all over again. 
It's difficult enough making decisions around travel in the interest of protecting our health, but international students also have visas to worry about."The visa issue kept changing all the time," said González. "New students cannot go to an embassy to get a visa yet. We are keeping abreast of all of the issues with the visas, but it changes sometimes daily." 
How can any of us international students make informed decisions when the rules and regulations are constantly changing?
In addition to the constant threat of legal changes, international students have also had to endure concern for our families back home during this public health crisis from thousands of miles away. Many international students usually choose to travel to their home country over the summer and/or winter breaks, but with the risk that they would be unable to reenter the United States for the new semester or be exposed to the virus during their travels, this has changed by necessity. 
This past summer, many students who would have usually gone home decided to stay in Bethlehem due to health and visa concerns. 
This meant that at a time when the average Moravian College student could spend some time at home with their families and share the burden of the stress caused by the pandemic with their loved ones, international students were unable to do the same. 
"Unable to travel over summer due to fear of COVID, I ended up staying in my apartment," said Jackson Mlimuka, an international student from Tanzania. "I couldn't do anything besides taking classes, sleeping and eating. I barely went out to the street around my neighborhood. At times I felt homesick missing my family and friends in Tanzania." 
The suddenness of the isolation also caused financial concerns. "When the college was shut down and everyone had to comply with social distancing, many of us lost our work study," said Mlimuka. "It was a big deal for me — just like how other employees were furloughed until further notice. The job I had around campus was my source of income that supported my personal expenses like food and stationery for classes." 
In addition to being suddenly isolated and alone, international students like Mlimuka had further expenses due to the need to stay in the United States for months longer than usual and no work study to support that need. 
Even now, as we are less than a month away from the end of the semester, international students are facing the reality that many of us still won't be able to see our families.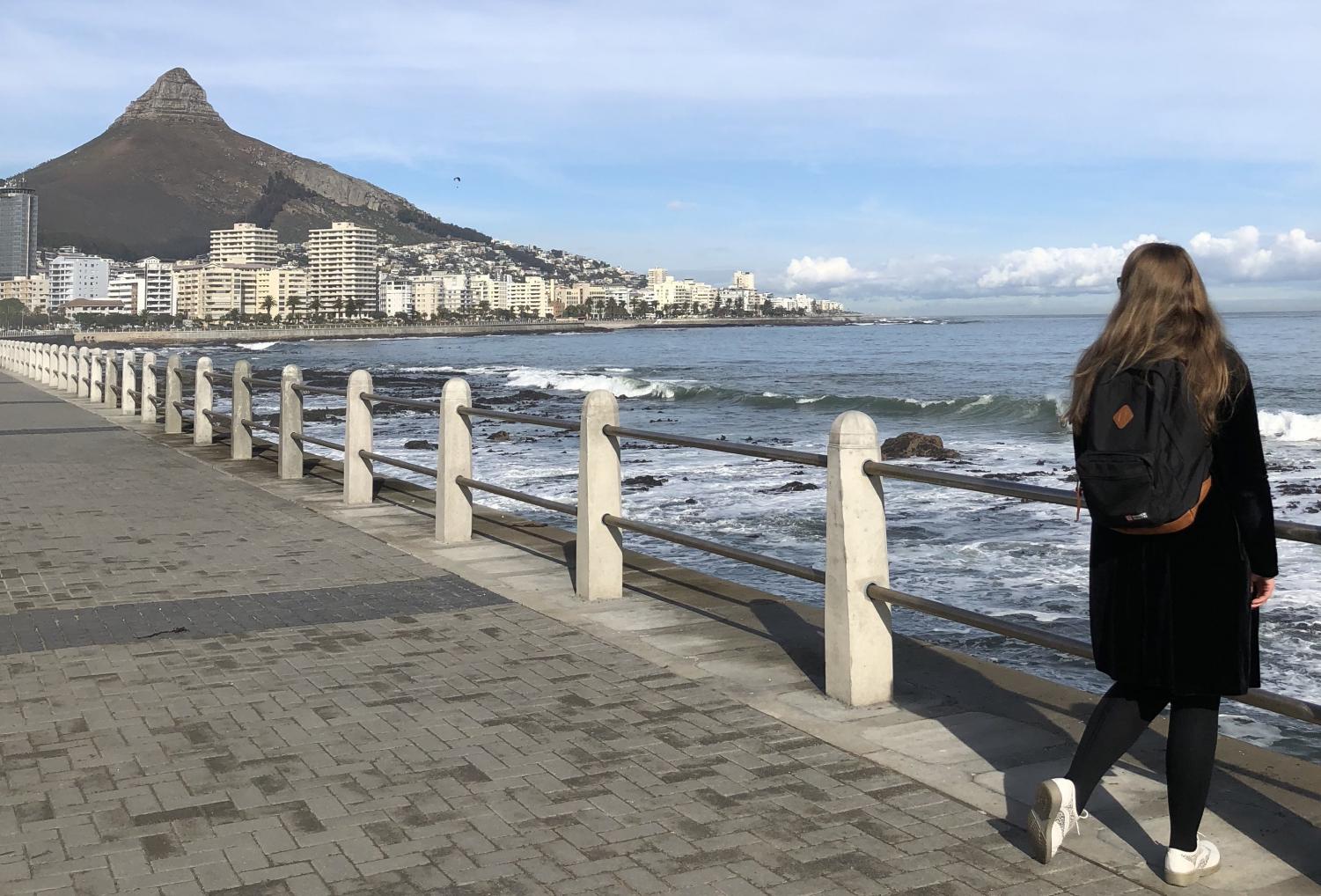 I am grateful for my friends here who have and continue to offer me love, support and housing, but it continues to be difficult to tell all my loved ones at home that I still don't know when I'll be able to see them again. For me, not being able to go home to Cape Town, South Africa, for the summer means that I haven't seen them since January. In the time since I saw them last, my grandfather, uncle and dog have passed away. So far I have lost three months this year when I would usually have been able to spend time with them or grieved with the rest of my family. I'm not going home for winter break either. 
My experience of having to grieve from afar isn't unique. It's just one example of the pain that international students have had to carry while thousands of miles away from their families. 
Somehow, there still remains a faction that believes that the COVID-19 pandemic is no cause for concern or alarm. But international students know from personal experience just how seriously the pandemic has affected international affairs and our feeling of stability while simply trying to receive an education far from home. 
To those of you who take issue with wearing a strip of fabric over your mouth and nose for a short time, I hope that the plight of the international student gives you pause. 
We all have a responsibility to do what we can to prevent the spread of COVID-19. For me, that has meant choosing not to risk being part of the international spread of COVID-19 and instead being away from my family as we process painful losses. For many others, however, it can be as simple as following basic health and safety guidelines, like wearing a mask and social distancing. 
The pain of not being able to be with my family through all those deaths has been excruciating, but I would make these same choices to stay in the U.S. all over again. I choose to stay in one country because I believe that is the best way to help prevent the spread of COVID-19. For me, that country has to be the United States because even though I miss my family, I know that my education is worth these challenges. We all have to make tough decisions to stay safe in this pandemic. Please make yours with consideration for others.
Leave a Comment