Professor Spotlight: Dr. Joanne McKeown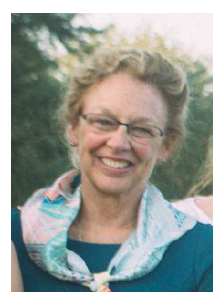 Dr. Joanne McKeown is a professor of French and Department Chair for the Department of Modern Languages and Literatures at Moravian University. She earned her B.A. at Niagara University and her Ph.D. at the University of Virginia. She joined the Moravian community in the Fall of 1988 and her commitment to modern language studies resulted in various conferences on effective teaching methodologies and regular travels to France and other Francophone countries. Dr. McKeown published a lengthy scholarly translation in 2008 involving extensive research in France's Haute-Savoie region; the project led to related journal articles, conference papers, and course development. 
What inspired you to go into your field of study?
I always wanted to teach. As a child, I played school a lot – with my dolls, and with my friends in the neighborhood! I guess I never stopped seeing myself as a teacher. And in terms of language, my grandmother was Czech, and she and her sisters used to speak Czech when they were around me when I was very little. I must have found that very fascinating, intriguing, and kind of wonderful in its own way. And I think that got me interested in languages. When I was in high school, I went on a trip to France for maybe 10 days with people from my French class. That was my first trip to France and I really loved it. That had a big impact on my wanting to continue to study French. 
What research are you currently working on?
This summer I submitted an article that grew out of another translation project that involved a student. One of the professors in the art department wanted a translation of a rare water-color manual by a 17th-century woman. It became an honors project for a student majoring in art and French. Eventually, that piece led to a paper grounded in translation theory, which shows that the close reading of this text revealed things about the author that were not obvious in a first reading of it in the original French. Other than that, I've been studying the life and works of Félicité de Genlis, a prolific writer and educator who used what we call today "experiential,"  or "hands-on,"  methods to engage her students. I'll hopefully be giving a talk about these methods and some fables she wrote at a conference next summer in Canada.
What job would you have if you couldn't be a professor, regardless of salary and job outcome? Why? 
One possibility is to be a translator [or maybe] an editor. Translating major and long works made me a very careful reader, both of French and English because you have to read the English [translation] and make sure it's English-sounding and not French-sounding. I also wouldn't mind working directly with people in need of simultaneous translation. Several years ago, Catholic Churches in Allentown reached out to me because there were refugees from French-speaking Africa and they needed a translator, so I was able to help them in their transition to life here. 
What do you know now that you wished you knew when you were in college?
That all the hard work would be worth it. All the hard work involved in college-level studies and the sacrifices, I guess primarily financial ones, and the challenge of living far from home for extended periods would absolutely be worth it in the long run.
What is your biggest student pet peeve?
When people don't give language study a chance. When students don't have an open mind [and] when they prejudge the class. Some people have a bad experience with language study in high school and they don't give the discipline a chance at the college level. [Because of that] some people don't work as hard as they're able to and don't put enough effort into it.  It's a demanding subject, for sure, and one that requires a lot of dedication. 
What was the last streaming show that you binge-watched or the last good book that you read?
The last good book I read was "All the Light We Cannot See" by Anthony Doerr. Set in France during World War II, it's a story of how people endure hardships and overcome many obstacles and handicaps (one of the main characters is a blind child) and find purpose during [the] war. It's also a story about how lives can crisscross even at great distances, how people can have an impact on each other without even knowing or meeting one another. 
What is something interesting about you that most people don't know?
One of the reasons I chose to go to Niagara University in western New York for my undergraduate was because I was going to be able to take classes and perform with the Niagara Civic Ballet Company. I also kept taking dance classes when I went to graduate school in Virginia and when I came to the Lehigh Valley. I performed in the parents' scene of "The Nutcracker" with the Ballet Guild of the Lehigh Valley a few times.  It was so much fun! 
What animal do you feel you identify with? Why? 
I really don't know. I love animals. My stepdaughter thinks I'm an animal whisperer, but other than that, I really don't know how to answer this question!
After translating "Despine and the Evolution of Psychology: Historical and Medical Perspectives on Dissociative Disorders," would you like to work on another book translation again?
Possibly. At a conference presentation about this project, [the translation of a 19th-century medical monograph], someone asked me if I would be interested in translating a similar monograph from the same time period. I knew I was not interested because of the amount of time and painstaking work involved in the Despine monograph. Also, I had collaborated with a bi-lingual medical doctor trained in the specific field of this Despine piece. I knew she would not be able to invest more time in another project. But, if I had the time, I'd consider possibly a literary work of some kind, maybe a novel. I think that would be really interesting, actually.
Leave a Comment