Editor's Letter (2/25)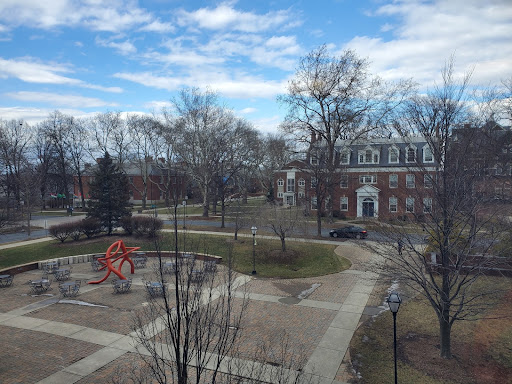 Dear Readers,
Welcome to the 2/25 edition of The Comenian!
Spring break is almost here – just one more day of classes to go! Be sure to take some time to relax, recuperate, and get ready for the final half of the spring semester. Another semester will be over before we know it. 
As you already know, The Comenian publishes new content every two weeks; however, due to the timing of spring break, our next edition will come out on March 18. It'll be a bit of time before our next upload, but we promise the wait will be worth it – as it always is! 
Also, a bit of exciting news from USG: Moravian's United Student Government (USG) is happy to announce that on Tuesday, March 15 there will be a Moravian Mardi Gras event! It will be hosted in the Clewell dining hall on the South campus from 4:30 p.m. until 8:00 p.m. Just swipe your Moravian student ID and you're in! There will be mocktails, great dessert, live music, and even a backdrop where you can take pictures with your friends! There will even be a hashtag that you can use when you share your photos on social media. Tag the Moravian USG Instagram account (@moravianusg) in your photos for a chance to win an amazing prize basket! Hope to see you there!
For this edition of the paper, we have the following for your reading pleasure. 
Reporter Bard Bardelli highlights Moravian's Office for Diversity, Equity, and Inclusion, and the work Dean Christopher Hunt has done throughout February to bring awareness of xenophobia on campus and the world as a whole, along with previewing a few events D.E.I. has planned for the future.
Moravian history professor and Canadian citizen Dr. Jamie Paxton shares his thoughts on the trucker protests in Canada in a report from copy editor AJ Minnich. 
Just how much did Moravian students spend on Valentine's Day, and how much do they expect to receive in return? Reporter Logan Palau shares the results of her surveys in her article about the cost of the holiday of love. 
Most of us have heard of Lunar New Year, but what exactly is this event? From where does it originate? And why is it such an important topic in this day and age? Guest reporter Matthew Meyers discusses this and more. 
With the conclusion of the 2022 Winter Olympics, The Comenian interviewed Moravian students and staff on the quadrennial event. How many students actually watch the Olympics? What is their favorite sport and favorite moments? Read here to find out!
We have a variety of stories about recent activities and events on campus, including Mu Sigma Upsilon's game night by guest reporter Evan Yandrisovitz, the Payne Gallery's "Loving Kindness" exhibit by guest reporter Giavanna Murgia, and "Pottery Night" by reporter Dominic Trabosci. 
For our regular features, meet Daniel O'Connor from Moravian's accounting department in our "Professor Spotlight" feature, and learn more about the Greyhounds Radio in our "Club Spotlight." 
Dr. Khristina Haddad and political science students share tips on finding real, impactful news through Moravian databases
Reporter Fatimah Bouri reviews "Laurel Hell" by Mitski, whom Fatimah calls "the embodiment of the complex nature of the loving machine known as a human being." 
Copy editor AJ Minnich shares his thoughts on whether or not video games should include easy modes in the wake of the release of "Elden Ring." Also, for more gaming content, check out AJ's five quick, bite-sized game reviews on "Far Cry 6," "Demon's Souls," "Guardians of the Galaxy," "NieR Replicant," and "Resident Evil Village." 
And finally, check out the newest "Behind the Mask" comic from managing editor Anna Litofsky.
The Comenian wishes you all a restful and enjoyable break! We'll see you again in March! 
Your editor-in-chief,
Nick
Leave a Comment