Editor's letter 9/30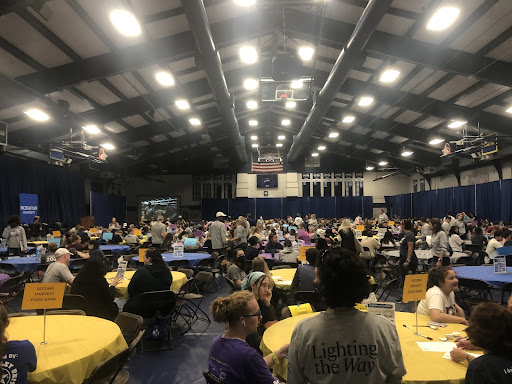 Dear Readers,
Welcome back for our September 30th refresh!
I hope you all are as excited about the fall weather as I am. I can finally bust out my sweatshirts and flannels without worrying about the oppressive summer heat.
Now that we are a month into the semester, The Comenian has started to hit its stride for the year. Our writers and editors have been doing a great job. The dedication and effort of our staff to get a new refresh out has simply been astonishing. They are all great writers with unique voices, and I'm thankful to have the team we do.
Now for this week's content:
We have a rundown of Moravian's 6th annual Heritage Day along with an accompanying slideshow of Moravian volunteers at the Monocacy Farm Project.

Lola Offenback reports on the recently introduced Kiwibot food delivery service.
Jason Fosberg profiles Bethlehem Mayor, Willie Reynolds.
For our "Class That Made a Difference" alumna Alicia Pisano reflects on the influence of Dr. Hinnefeld's Fiction Writing course.
Gail Schoepple covers a Constitution Day event hosted by political science professor, Dr. Samuel Rhodes.
Nora Ronan shines a Professor Spotlight on Dr. Anastasia Thévenin, of the Biological Sciences department.
Lola Offenback considers gas prices in her ongoing column, The Commuter Corner.
Sabrina Moody continues her excellent series, Meanwhile in Ireland, covering the personification of Ireland.
Sabrina's and Bard Bardelli's slideshow highlights last week's Celtic Classic.
In our regular feature, Rant of the Week, Liz Kameen goes off on the lack of laundry room etiquette.
I review the recently released Netflix anime, Cyberpunk: Edgerunners.
Fatimah Bouri reviews Rina Sawayama's latest album, Hold the Girl.
Logan Palau analyzes Demi Lovato's recently released song, 29.
Finally, Joel Hendricks reviews two of the older Pokémon games.
Before I sign off: if you're interested in joining The Comenian please join us at our meetings, which take place every Wednesday at 5 pm in Zinzendorf Hall, room 100. 
We are looking for new writers, photographers, videographers, graphic designers, and more, so if any of those interests you be sure to stop by or email us at [email protected]. 
The Comenian supports a wide range of content, so if you want to interview students around campus, you can. If you want to make video essays you can. If you want to make short comics, you can. Whether you want to write about news, politics, music, movies, sports, video games, food, history, or anything else, I guarantee you will have a place here.
Thank you for reading this week's refresh. Enjoy your well-earned fall break and I hope you come back soon as we continue to publish new content every other week. 
Your editor-in-chief,
AJ
Leave a Comment